by Simone Leyden, CEO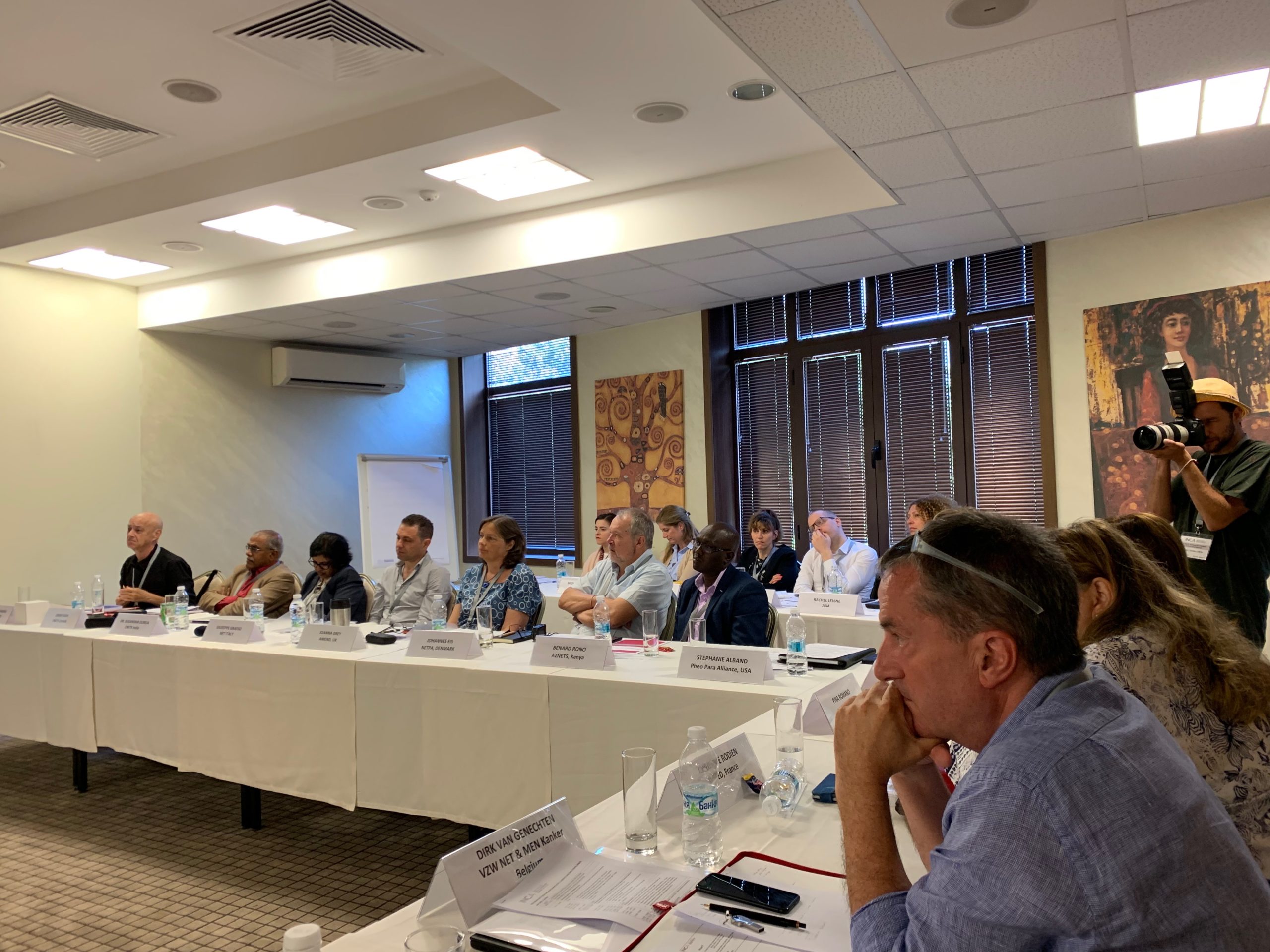 It was an honour to again chair this year's annual INCA summit from the 17th June – 19th June in the historical city of Plovdiv, Bulgaria.
The meeting brought together 21 patient organisations from 5 continents with the summit theme "Together we can make a difference". The INCA Summit is an annual event that brings together the world's leading patient advocates and medical experts in NETs to focus on the latest developments in the NETs field, best practices and major challenges. The meeting is structured around INCA's three strategic pillars; raise awareness on NETs, secure access to optimal treatment and care, and advance NET research. These three pillars form the basis for building capacity for NET patient groups around the globe.
This year's summit speakers came from a variety of fields of expertise to suggest ways of bridging gaps in information and communication, optimal patient care and latest research in NETs.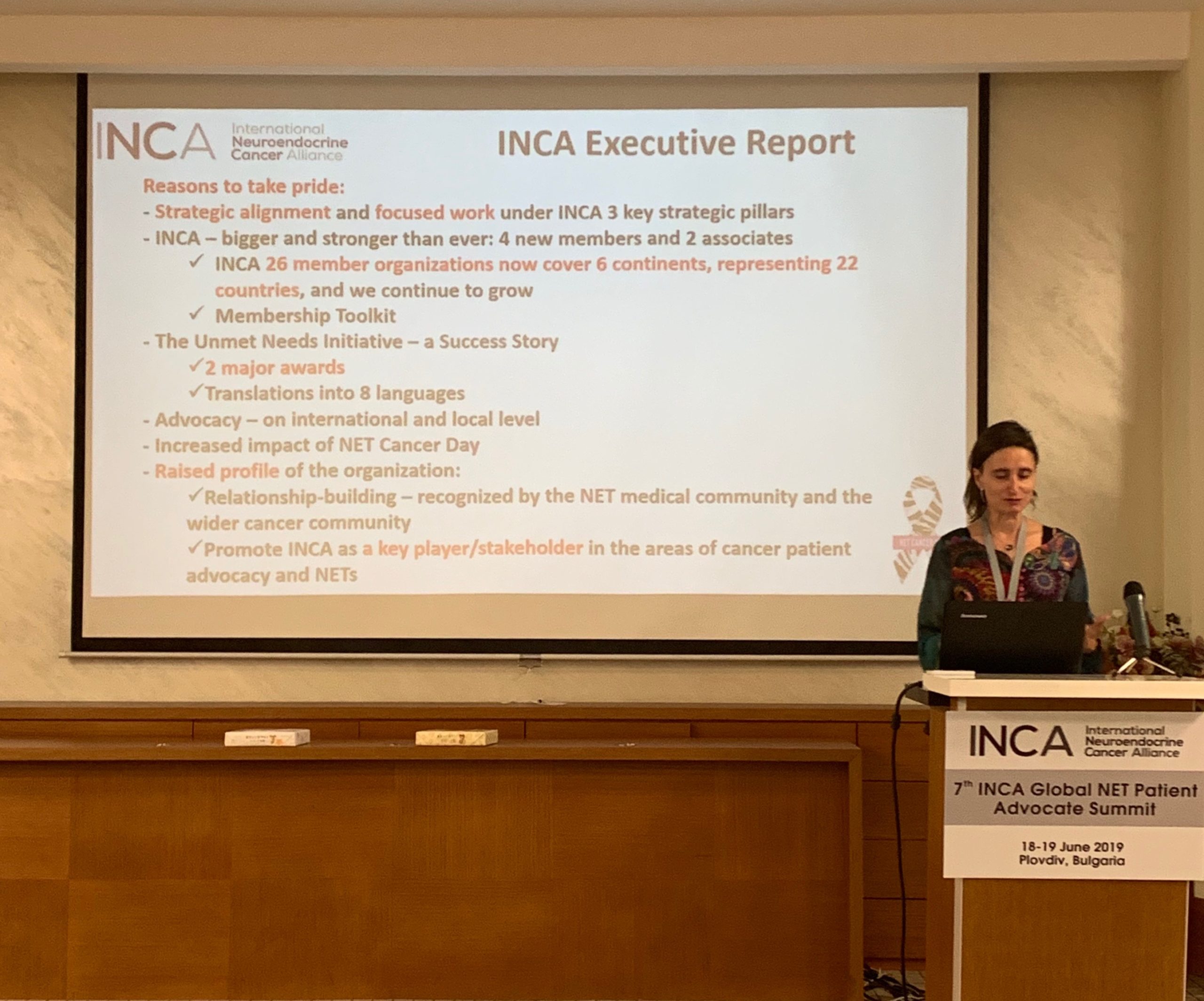 As an organisation of volunteers, we rely on the involvement of all members to drive forward our activities. Thus, we are so grateful to the Chair's of each committee who started off proceedings with an update on activity from each group.
Communications Chair – Cathy Bouvier (NET Patient Foundation, UK)
Research Chair – Simone Leyden (Unicorn Foundation, Australia)
Access Chair – Dirk Van Genechten (NET MEN KANKER, Belgium)
Membership Chair- Grace Goldstein (Carcinoid Cancer Foundation, USA)
Highlights included the soon to be launched SCAN survey: "Survey of Challenges in Access to Diagnostics and Treatment for Neuroendocrine Tumor Patients"
Welcoming NET España (Spain), NET Italy (Italy), Victory NET (Switzerland) and Fundación ACIAPO (Argentina) as full members and AZNETS from Kenya – as an Associate Member of INCA.
Discussing ideas for this year's World NET Cancer Day on November 10
Discussing having NET clinical trials in one easy to understand space on the INCA website, the development of the NET patient research bootcamp and reinforcing the importance of NET patients at the heart of research and trial design.
We are incredibly grateful to all the speakers who travelled far and wide and gave up their time to present at the meeting.
Psychotherapist and counsellor Kym Winter, who works closely with AMEND and NET Patient Foundation UK, gave a profound overview of the specific unmet need for psychological support for NET patients due to factors like high level of unpredictability of the disease, logistical burden and the understanding of being rare. Tips and lessons learned on delivering the right information for patients at the right time were provided by Jo Grey from AMEND, UK.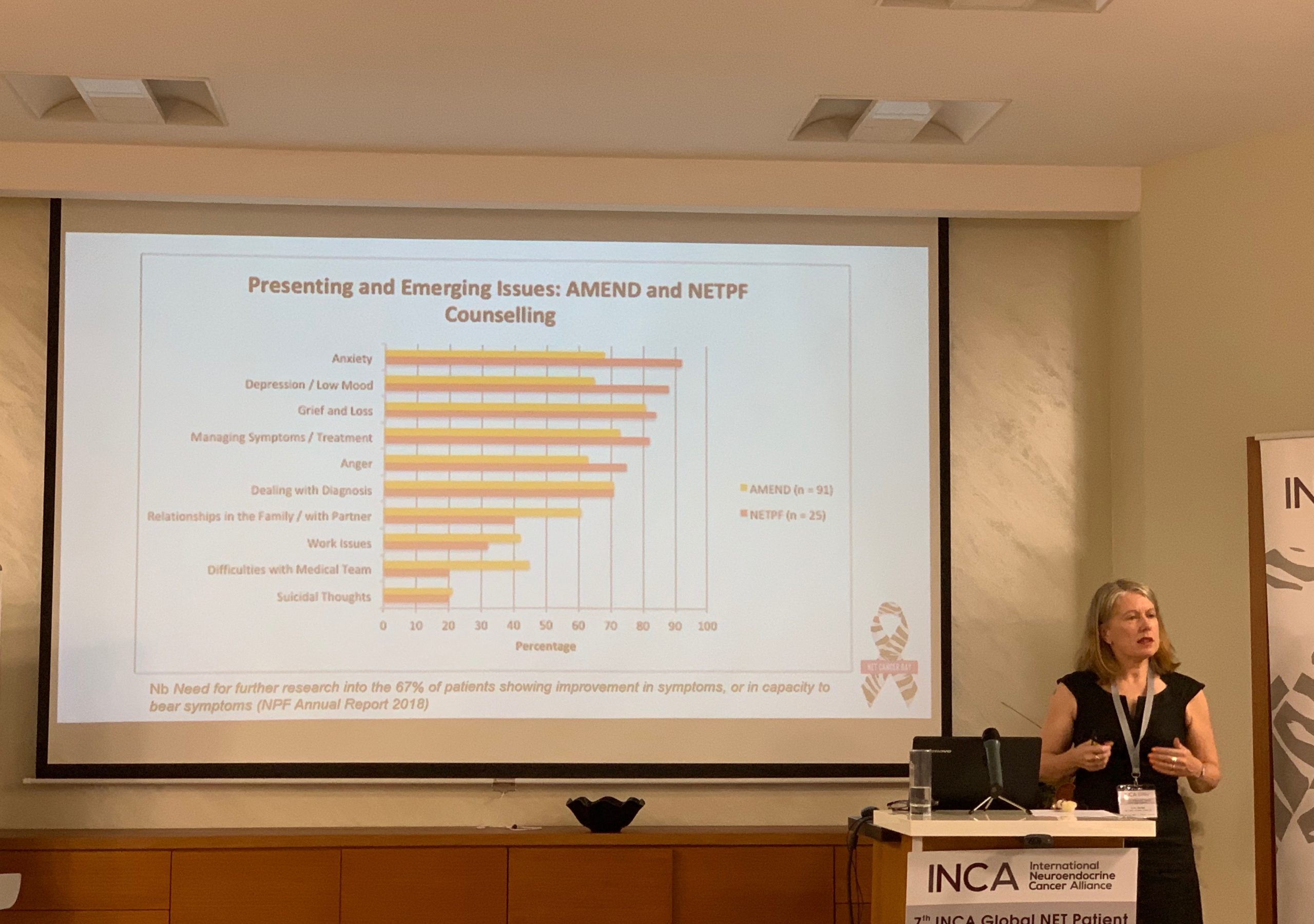 Cathy Bouvier from NET Patient Foundation, UK shared their expertise in educating healthcare professionals about NETs.
Prof. Vikas Prasad from the Ulm University Hospital, Germany, talked about what is new in PRRT and the need to take into consideration patients' quality of life and toxicity levels in treatment decision-making to truly deliver personalized medicine. Dr. Sugandha Dureja, nuclear medicine expert in theranostics and Chair of CNETS India, presented on how access to PRRT can be improved and introduced the concept of the 3 As (awareness, availability and ability/expertise).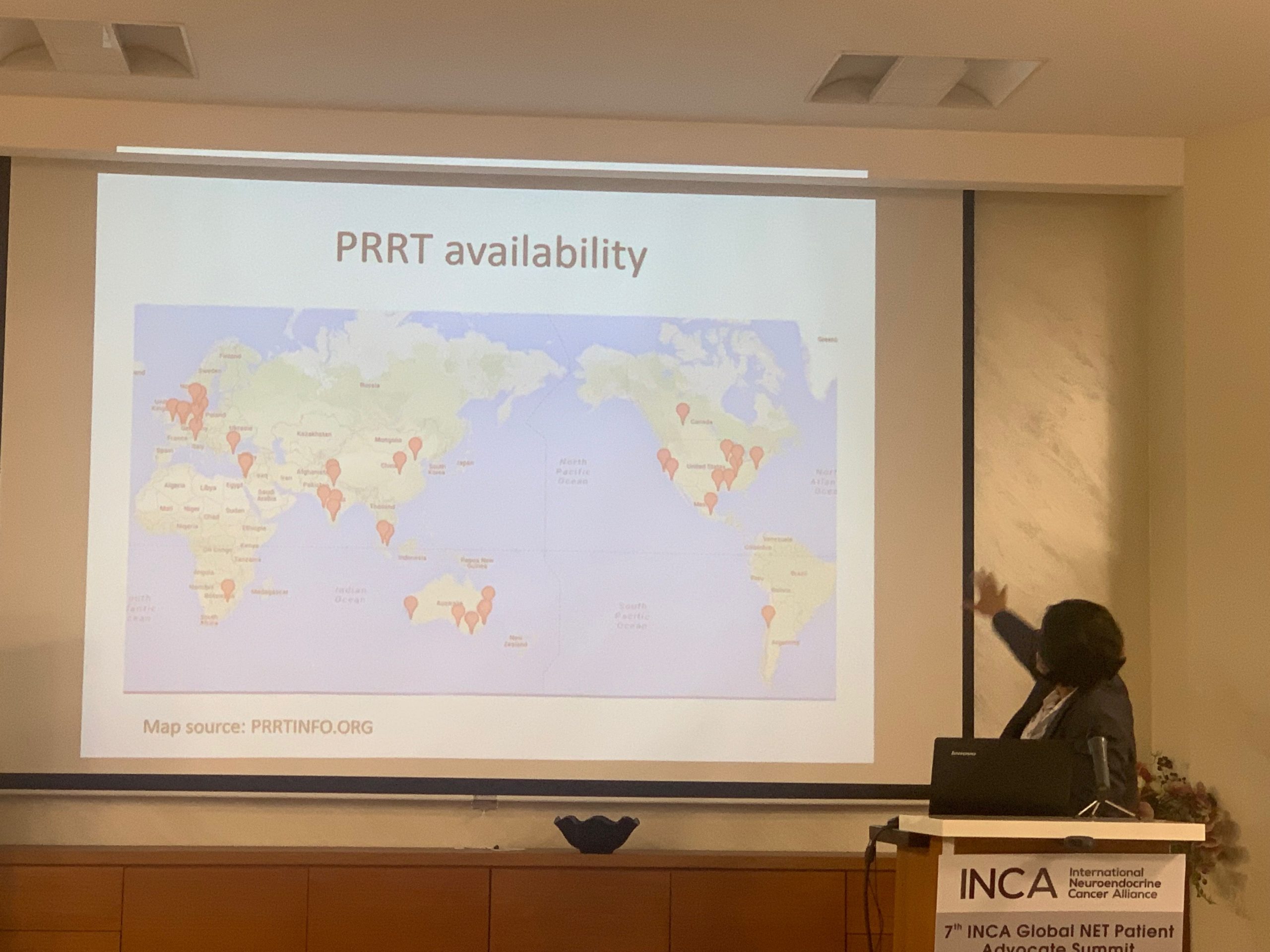 I had the opportunity to outline the mechanism of Health Technology Assessment (HTA)and the challenges of reimbursement and decision-making. It was important to highlight the level of involvement patients have in this process in each country, from best practice to unfortunately very minimal participation.
Breakthrough research in NETs, based on the impact of genetic studies, was very well outlined by Prof. James Howe, Chair of NANETS presented on. This picture was complemented by Prof. Marianne Pavel, ENETS President-Elect, who profiled the potentially practice-changing clinical trials in NETs. Tamas Berezcky from the European Patients' Academy on Therapeutic Innovation (EUPATI) expanded on patient involvement in research and offered tips and resources for growing research advocacy expertise. The significance of partnering with patients to improve NET care was further highlighted by Dr. Simron Singh, Co-Chair of CommNETs, who elaborated on a few projects of Cancer Care Ontario, set to provide person-centered care.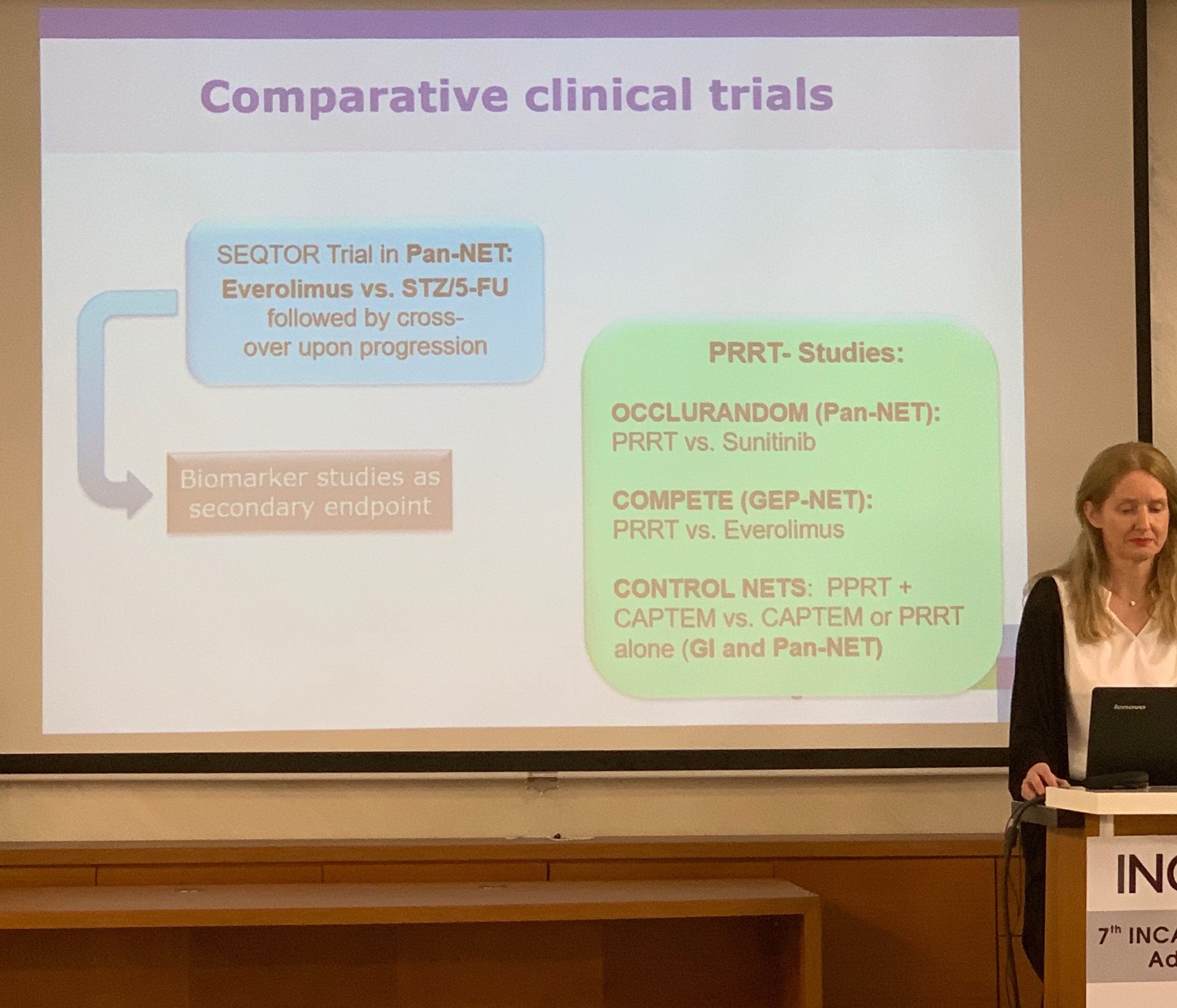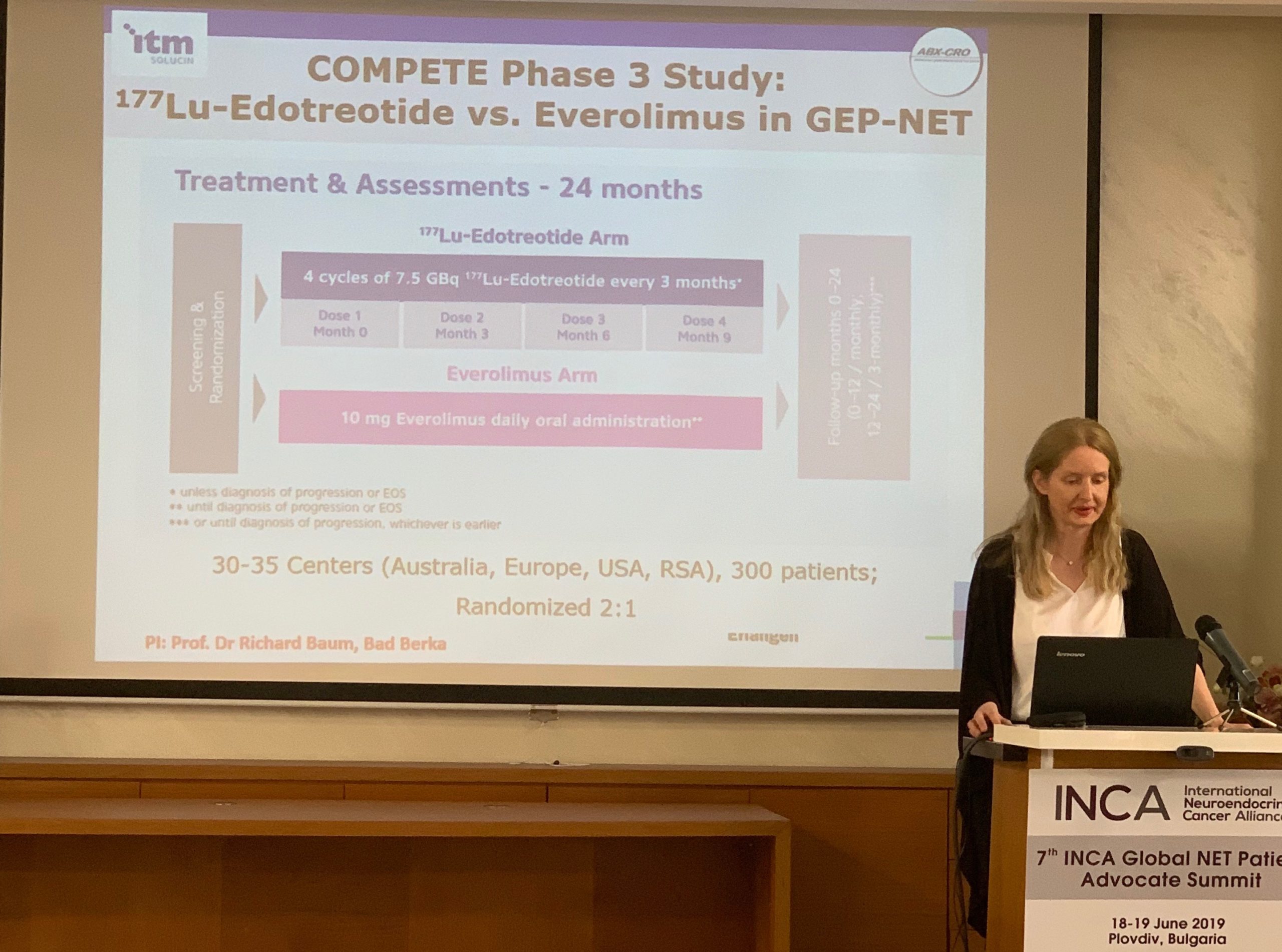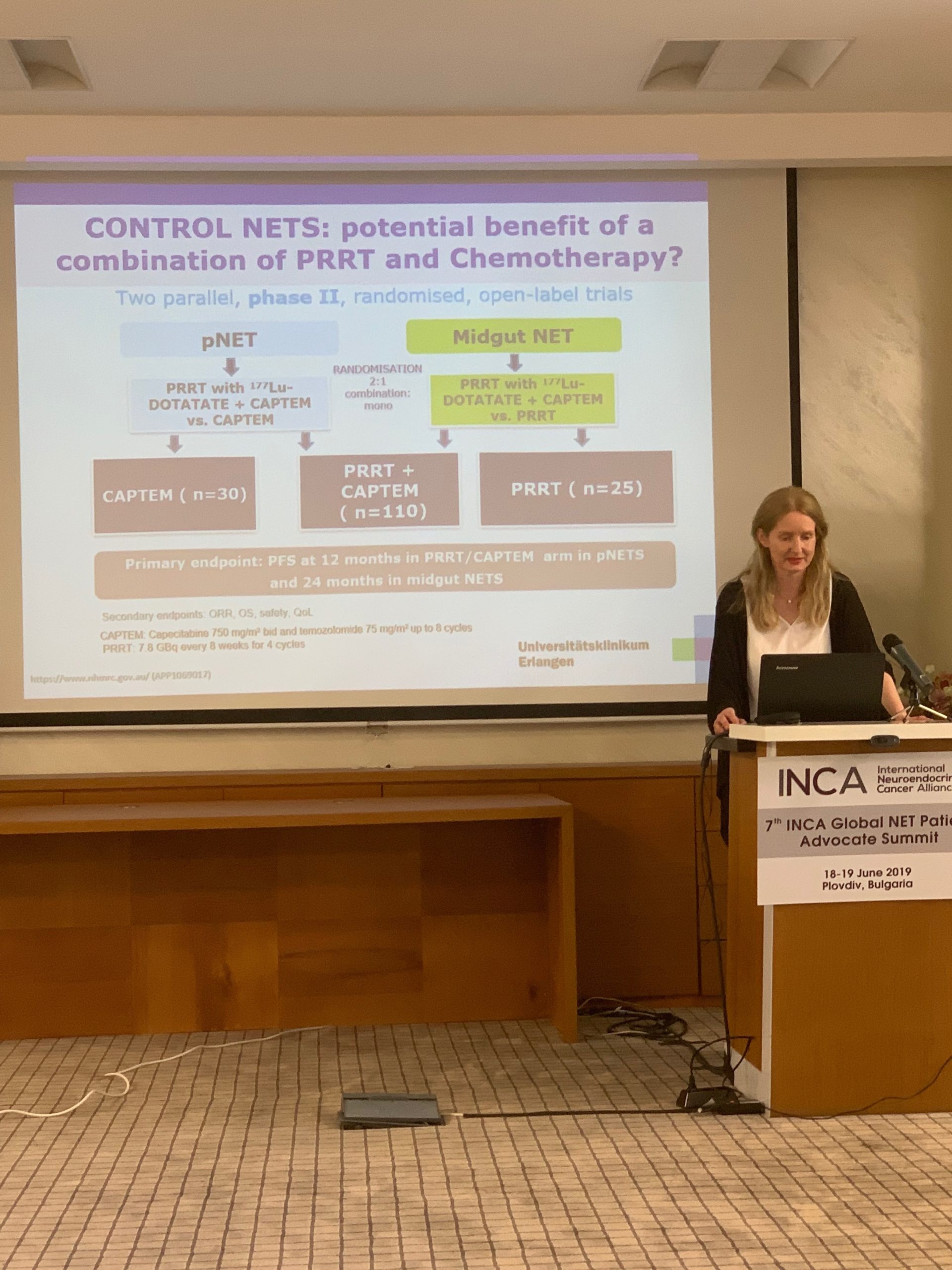 In the capacity-building session, Yoshiyuki Majima, PanCAN Japan spoke about the key to success when working with regulatory bodies. An insight into fundraising strategies based on the experience of NET Research Foundation was shared by Josh Mailman.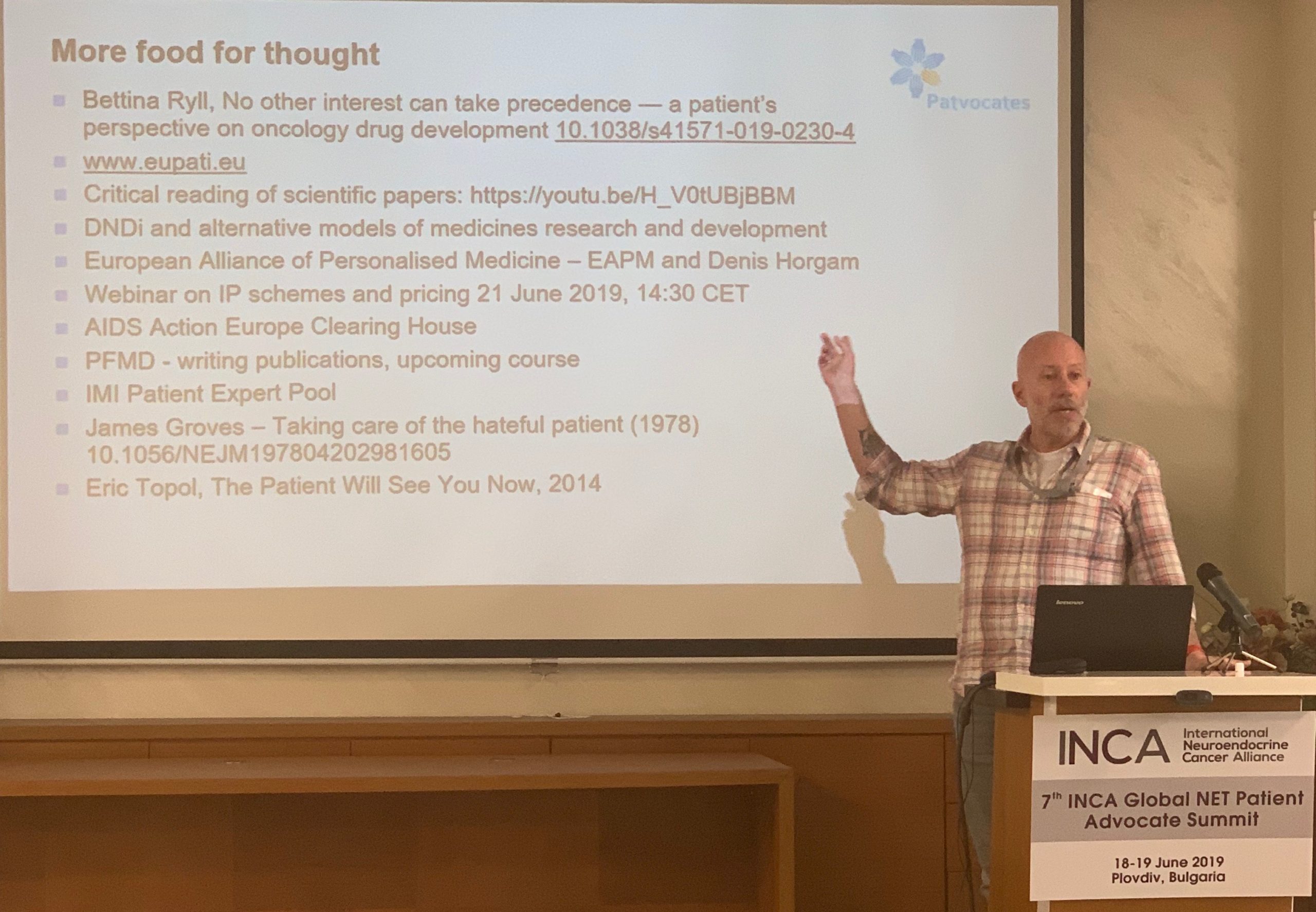 Advancing collaboration and sharing of best practices are both integral elements of the INCA Summit. Each INCA member organization briefly profiled their achievements and challenges, thus providing insight as to what works in awareness raising, advocacy and clinical trials development worldwide.
Once again, the Summit was a huge success and we thank our sponsors ITM, AAA, Novartis and IPSEN for providing us with grants to help us bring everyone together for what was undoubtedly an invaluable meeting for all.
We look forward to reporting back on all the fantastic ideas and projects discussed.