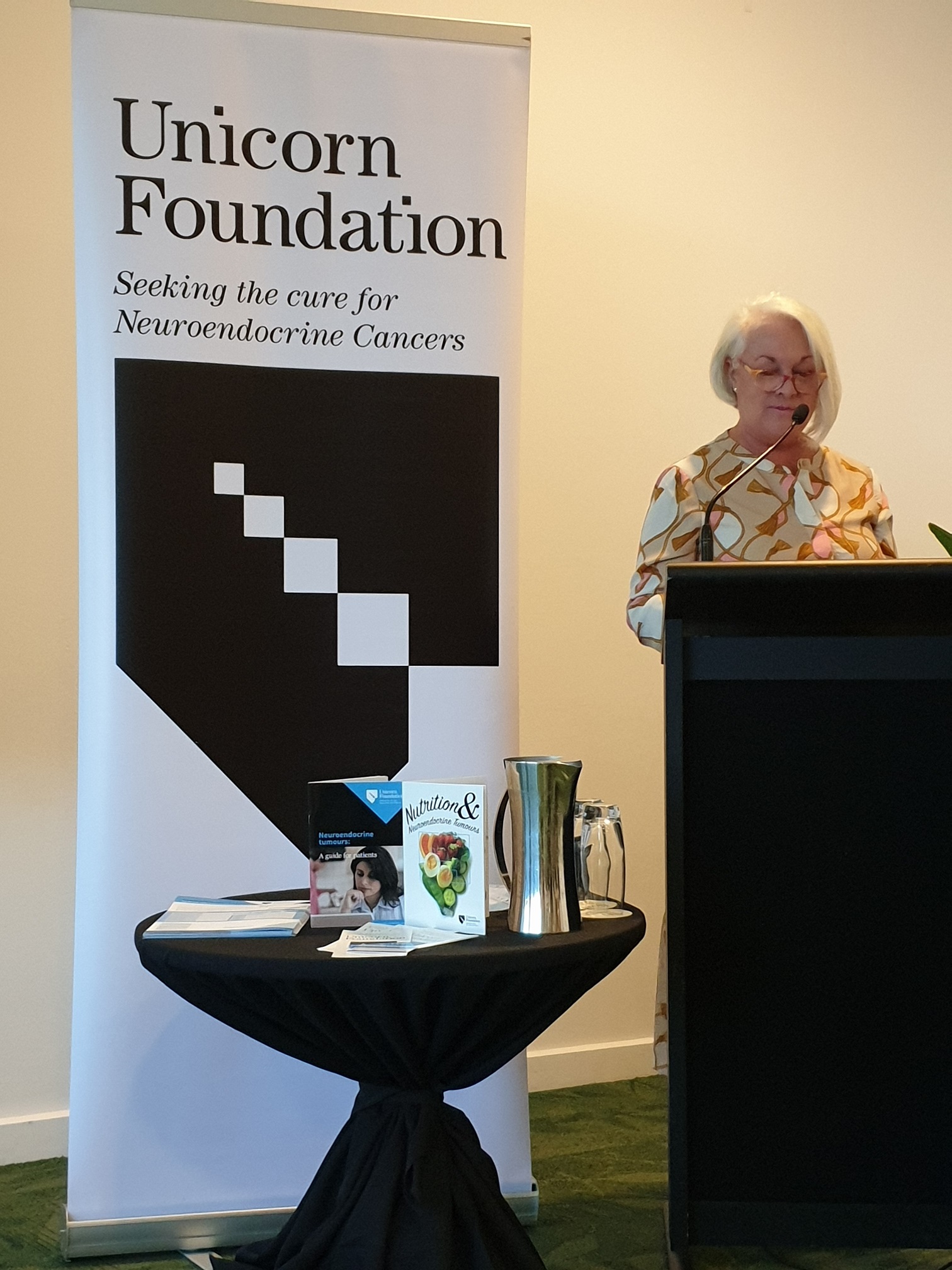 On Saturday 17 September we held a NET Patient Forum at the Canberra Convention Centre. We had nearly 50 register for the event, which was a fabulous response.
Professor Stephen Clarke provided an overview of Neuroendocrine Tumours including diagnosis, staging, grading and treatment options. This was a very engaging and informative session and enabled the audience to ask questions throughout the presentation.
The next presentation was from Caley Schnaid, specialist NET Dietitian. Caley informed the audience of vitamins, malabsorption issues, dietary modifications and management in general.
Melanie Moore, an Exercise Physiologist highlighted the need to include exercise and the benefits which are gained through including this. Having experienced cancer herself she was able to reflect on the benefits she had experienced personally.
Elly Law then spoke about the psychological impact of living with NETs. Elly touched on dealing with this diagnosis and also how family and friends feel and ways to cope.
Finally Kate Wakelin gave an overview of current activities and services the Unicorn Foundation provides. Unfortunately Prof Clarke was not able to stay until the panel discussion and we were very fortunate to have Dr Ankit Jain (Medical Oncologist at the Canberra Hospital) join the panel to address further medical oncology questions. The panel discussion was very interactive with the attendees asking many questions of all the panel members.
We would like to acknowledge and wholeheartedly thank Tour de Cure for providing the funding for this Forum. It was a huge success and we look forward to holding many more in the future.