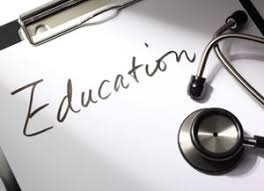 One of our major projects this year is the provision of education to General Practitioners (GPs). Initially we wish to contact the GPs who are currently looking after NET patients to find out what gaps exist and what education they would like.
In order for us to do this, we need you help and request that you complete a form which will give us the contact details for your GP.
We greatly appreciate your assistance in collecting this information which will enable us to reach out to the GPs to enhance their knowledge and ensure that they are an integral part of the Multidisciplinary Team providing "Best Practice" care to NET patients.
Click here to download GP information letter
Forms can be returned via email meredith.cummins@neuroendocrine.org.au or post to Unicorn Foundation, PO Box 384, Blairgowrie VIC 3942