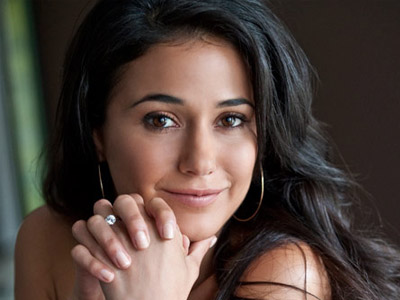 Born in Montreal and raised in Toronto, Emmanuelle quickly made a name for herself in the states and is known for starring alongside Adam Sandler in Columbia Pictures' comedy You Don't Mess with the Zohan.
Emmanuelle is no stranger to the small screen and you'll currently see her featured in Superman & Lois playing the role of Lana Lang, however she is most well known for playing Sloan in Entourage from 2005 – 2011.
Emmanuelle is also involved in several philanthropic efforts. She, along with Robin Wright, Emile Hirsch and Joel Madden, have helped launch raisehopeforcongo.org with respected humanitarian John Prendergast.
Emmanuelle continues her active role as spokesperson for Colon Cancer Canada as both of her parents suffered from Colon Cancer before passing. 
In addition to this, she is on the Young Hollywood Board for the Environmental Media Association. 
Emmanuelle continues to support NeuroEndocrine Cancer Australia and we thank her for her ongoing support.