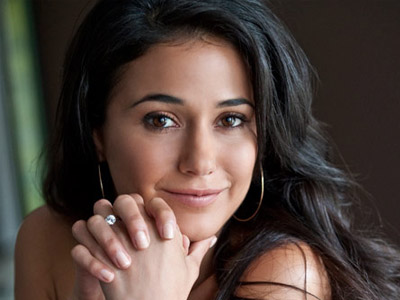 On the big screen, Chriqui starred alongside Adam Sandler in Columbia Pictures' comedy "You Don't Mess with the Zohan," Adrien Brody in "Cadillac Records" and Steve Buscemi in the independent film "Saint John of Las Vegas."
She was also seen in Director Sebastian Gutierrez's "Electra Luxx" the comedy follow-up to "Women In Trouble" both in which Chriqui starred alongside Carla Gugino. Next up, Chriqui stars alongside Rupert Friend in Renny Harlin's "5 Days of War" which is in theaters on August 19th.
On television, she continues to reprise her role as Sloan in the HBO comedy series "Entourage" opposite Kevin Connolly. The final season debuts July 24th. Recently, she completed a guest-starring role on the Showtime series "The Borgias," a period drama starring Jeremy Irons.
Born in Montreal and raised in Toronto, Chriqui quickly made a name for herself in the states. Upon arriving in Los Angeles, she landed roles in New Line Cinema's "Detroit Rock City," Paramount/Nickelodeon's "Snow Day" and the cult favorite "100 Girls." It was Miramax's "On the Line," however, that provided Chriqui with her first leading role in a studio film. Her other film roles included "Wrong Turn," "In the Mix," "Rick," "Waiting," "The Crow: Wicked Prayer" and "Tortured." On the small screen, she had recurring roles on both "The O.C." and HBO's "Unscripted," a series from George Clooney and Steven Soderbergh.
Emmanuelle is also involved in several philanthropic efforts. She, along with Robin Wright, Emile Hirsch and Joel Madden, have helped to launch raisehopeforcongo.org with respected humanitarian John Prendergast. In addition, she is on the Young Hollywood Board for the Environmental Media Association as well as continuing her active role as a spokeswoman for Colon Cancer Canada.