In January Guillaume Pfeifffer and Sascha Boldt, set out on a 4,378km drive across Australia to increase awareness about Neuroendocrine Cancers and raise much needed funds for the Unicorn Foundation in their mission to improve NET patients' lives.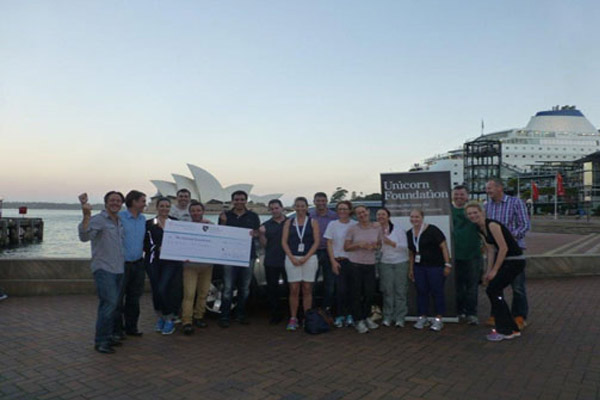 Guillaume and Sascha visited hospitals in WA, SA, VIC, ACT and NSW with the mission to collect as many signatures for the World NET Cancer Awareness Day Proclamation which endorses the need to raise awareness about NETs.
We are pleased that a total of 175 signatures were collected, demonstrating a huge support from the medical community. Australia is now the 2nd biggest contributing country to the World NET Cancer Awareness Day! Amazing effort!
We thank the boys, and their support crew, for their gallant efforts in raising personally (through friends, colleagues, medical community) to achieve a total of $5,060.