We are so lucky to have such wonderful Unicorn supporters like Fran and Darryl Fitch. Devoting enormous time and energy into raising funds for the Unicorn Foundation, their annual Quota Craft Fair in Brisbane was another huge success. Read Fran's write up below…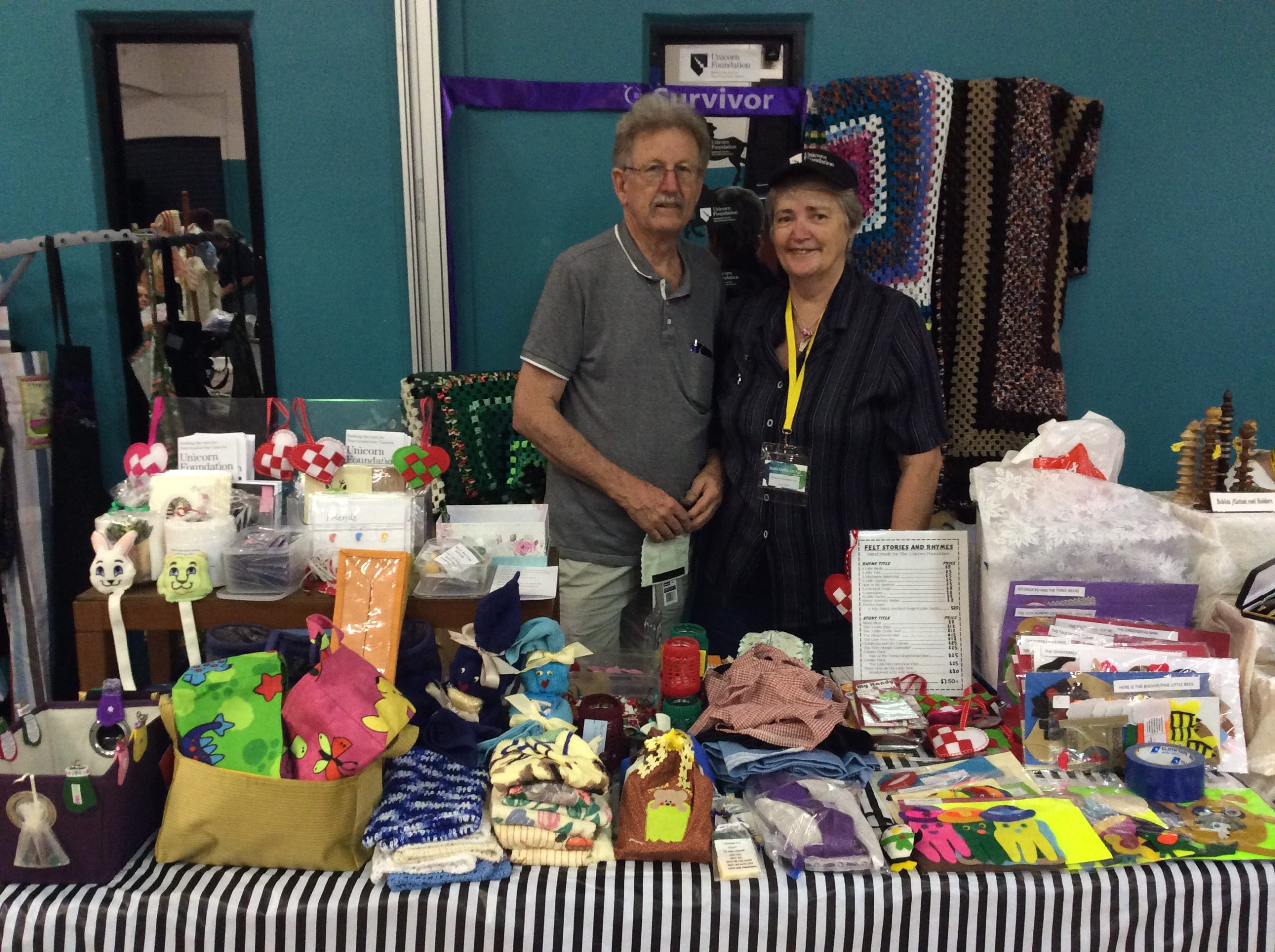 For the past four years Brisbane NET cancer patients and their families/friends have been hand making crafts to sell at the annual Quota Craft Fair at Carindale, Brisbane each October. Over the years the crafts have increased in variety ranging from felt rhymes and stories, stitched bookmarks, sewn bags, crocheted miniature unicorns, tea towels, gift cards, magnets and a range of other novelty gift ware.
Each year the stall is staffed by cancer patients and their family members who volunteer their time to raise money for The Unicorn Foundation. This year sales were expected to drop due to the heavy rain, however this year was an outstanding achievement smashing all previous records, collecting our highest daily contribution of $942.50 and combined with the presales before the event, The Unicorn Foundation received $1209.50. This year all monies raised by the Brisbane NET Support Group are being used to fund the Control NETs Trial.
In our inaugural year the patrons of the Quota Craft Fair supported the NETs Nurse Petition and the community support has grown ever since. Next year we look forward to being involved in the new two day Quota Craft Fair event at the Chandler Sports Complex.
On behalf of all those battling Neuroendocrine Tumours, we would like to express our heartfelt thanks and deepest appreciation for the champion effort and countless hours of work put in to hand making these crafts and raising funds and awareness for The Unicorn Foundation.