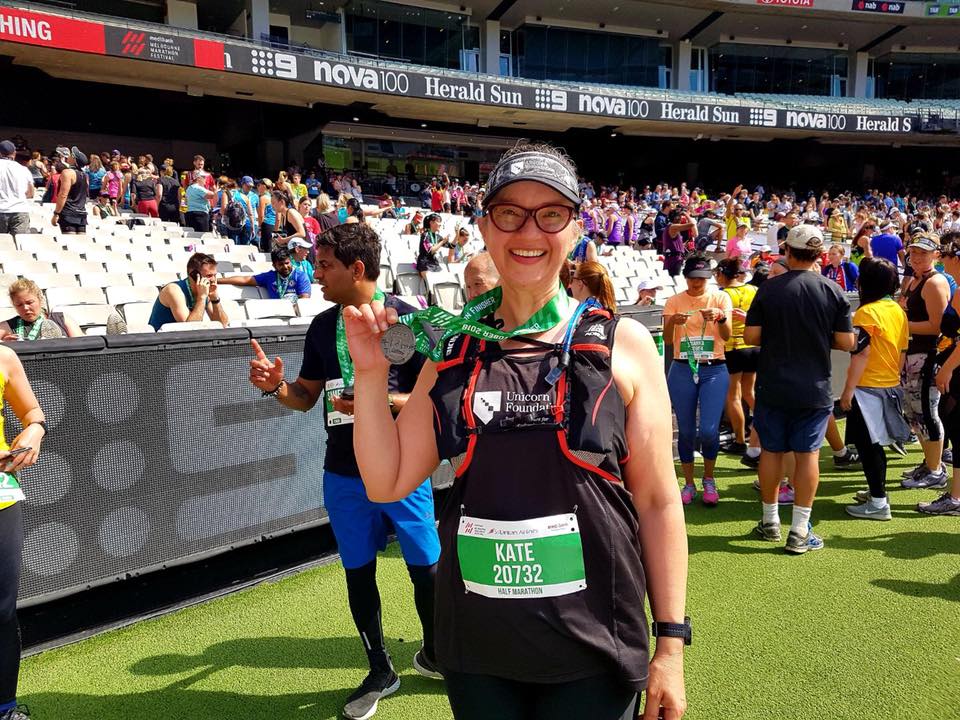 Recently our wonderful NET Nurse Kate completed a half marathon as part of the Melbourne Marathon Festival. Kate draws inspiration from the many patients she talks to each week and had this to say about her challenging run:
"Working as the NET Patient Support Nurse has brought me
face-to-face with the numerous challenges that my patients deal with, and I
feel so honoured to be able to "give back" just a little! Much as I
love my job, I'd give anything to be able to help find a cure for this cancer,
so that my patients no longer needed these services."
"Running is like therapy to me. It makes me feel so free and strong, and helps me process the sometimes deeply emotional aspects of my work. I know that for many of my patients, even getting out of bed is a struggle and I carry thoughts of you all with me each time I run."
You can still show Kate your support by donating on her fundraising page here Kate's Melb Marathon Fundraising Page.
We are so proud of your achievement Kate, such an amazing woman!