On Saturday May 17 close to 400 Sydney friends, dressed in their finest cocktail wear, desended on the IVY in George St for this year's Unicorn Foundation Sydney fundraising event. It was pleasing to look out onto one of our largest Sydney crowds and see so many familiar faces, as well as so many new friends.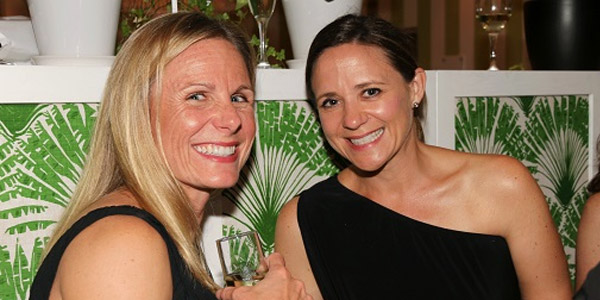 Having a cancer such as NETs is not what anyone 'signs up for", seeing the support on Saturday reinforces the our solidarity in improving the lives of those that suffer from this condition.
Guests were greeted with some great IVY fare as well as drinks whilst listening to the cool tunes of DJ Stuart Ridley and his wife Emma and later in the night the crowd danced away to DJ Damien Goundrie. Thank you for providing fantastic entertainment and cool beats that made our event so vibrant and fun.
We heard from Dr John Leyden who updated the crowd on the activities of the Unicorn Foundation for the past 12 months including the employment of our first Specialist NET Nurse Support service and the seed funding for the CONTROL NETs trial. Prof Nick Pavlakis (Royal North Shore Hospital) then spoke about the NET patient landscape in NSW,current treatments and the importance of having a patient advocacy group in accessing better care for patients.
Proudly we premiered our first NET Patient Video which will educated and raise awareness of NETs to a broader audience and we are grateful to our brave patients who participate in this project.
Katie Golden a young mum with NETs passionately spoke about her experience with NETs and her relationship with the Unicorn Foundation. Thank you Katie for your kind words and also your fantastic raffle ticket selling!
Our live auction was hotly contested with 9 items up for auction. Andrew Hearn our very talented Auctioneer did a spectacular job with the Auction raising close to $21,000. Thank you to all our main auction sponsors, Events Cinemas, Bally, the ever generous Marquise Designs, ANSTO, Sydney Roosters, Kim and Tim Delany and their Retreat at Robertson (which sold twice!), Emma Joyce Photography, the children of Mosman Primary for their incredible artwork and the Macgregor family for organising many of the prizes including the signed Steve Waugh cricket bat.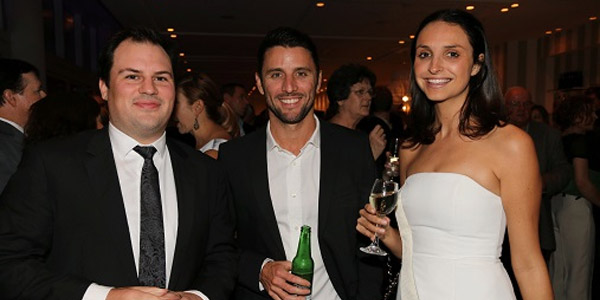 Thank you to our volunteer raffle ticket sellers on the night Kim Delany, Susan Gibbeson and Katie Golden and to everyone who added to the raffle total of over $12,000. Special thanks to the prize donors, Dr John Leyden, Ben David of KAS bed linen, Derek Pugh of Sangean, Julie De Jean of Avene, Ian White and Karen Knight of Australian Bush Flower Essences, Jade Neylan of Nothing Jaded Jewellery, Jackie Barreau and Lucy Nicholls of NanaHuchy.
The night had a sad note as friends and family and the Unicorn Foundation remembered one of our patients Rob Macgregor who sadly passed away in the early hours of Sunday May 4. The Unicorn Foundation had the honour of meeting Rob at the start of this year. His impact in this relatively short time will last a life time. Rob faced this insidious cancer head on, he had a fighters attitude and was so quick to put his hand up to say what can I do to help you, not what can you do to help me? He was an integral part of the organisation of the night, with the donation of prizes, the entertainment and we thank his many family and friends for being at the event to celebrate such a wonderful man.
Special thanks to Andrew Badgery and Solutions 2 Retirement for once again so generously being our major sponsor of the evening. The night would not have been possible without the help of Ros Leyden and Caroline Guerbet who worked tirelessly processing all the payments and organising the prizes and also special thanks to board member and patient advocate Paul Stephenson for his great photography work and board member David Shergold for making the trip from Melbourne to be part of such a great night.
With over $50,000 raised on the evening and donations still coming the event was an amazing success and above all a fun night!
We are so incredibly thankful to all our new and existing supporters and promise you that your hard earned money will be well spent on our activities in the coming year.
Until next year!