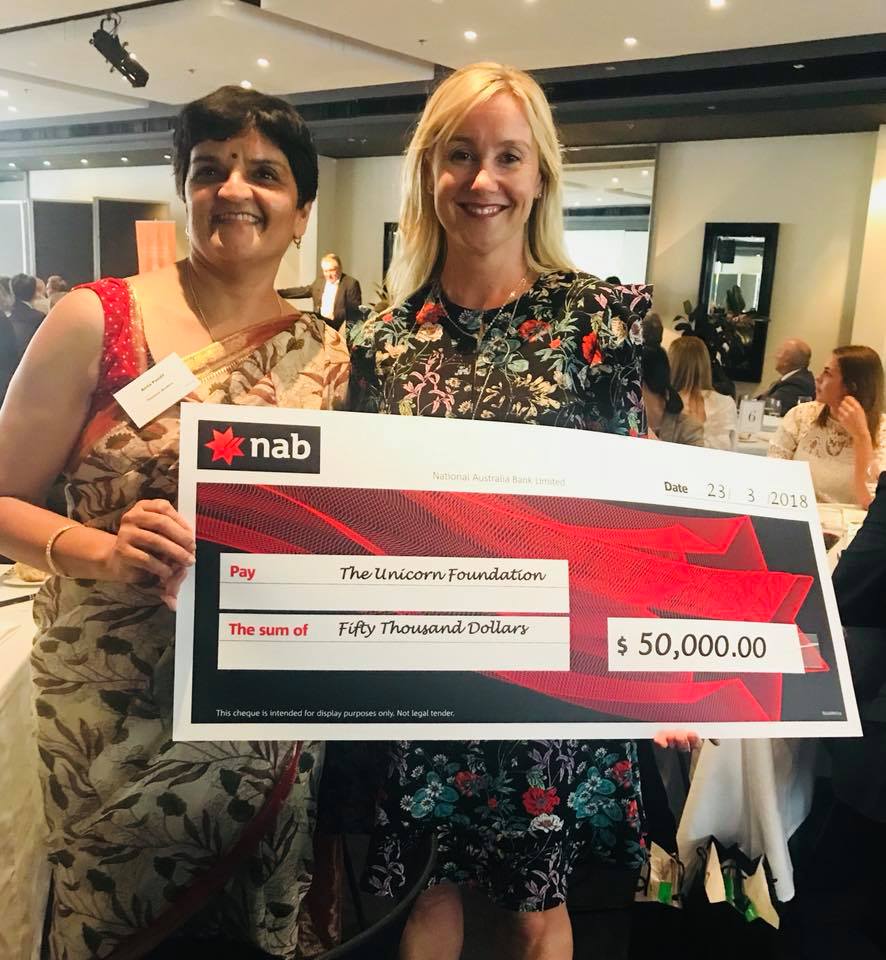 ASX Thomson Reuters Charity Foundation raise funds for many Australian based charities via some of corporate Australia's most anticipated fundraising events. Each year they distribute over $1 million dollars to 20 or more charities and Unicorn Foundation are so thankful to be one of the recipients.
After all the fundraising events have been completed, a lunch is held in March to thank sponsors for their support and present the fundraising proceeds to each of the charities. Sponsors then get to chat with the charities to learn first hand how the funds will be used and this can also facilitate introductions for charities to secure further direct sponsorship.
Our CEO SImone recently attended this event and gratefully accepted their fundraising cheque for $50,000. Thank you so much ASX Thomson Reuters Charity Foundation, we are very thankful for your ongoing support.