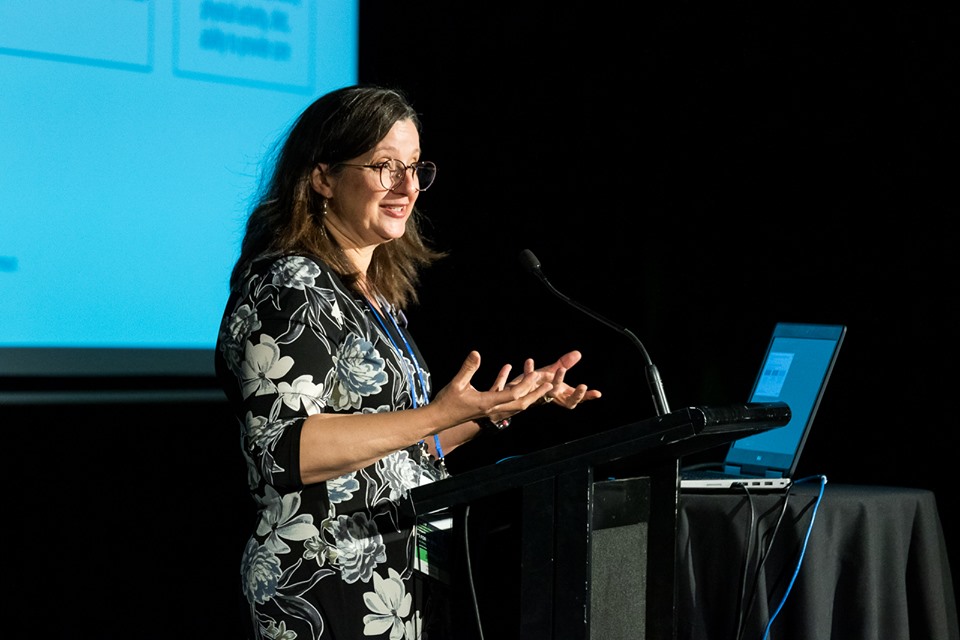 In August, Kate Wakelin was invited to attend the Medical Oncology Group of Australia's 2019 Annual Scientific Meeting, including speaking at the symposium entitled: An Update on Treating and Living with Neuroendocrine Tumours (NETs).
This was a fantastic opportunity to speak with almost 100 Medical Oncologists from around Australia. Alongside A/Prof Nick Pavlakis, who provided a detailed case study into the medical management of NETs, Kate spoke about the impact of NETs on the patient's broader life, and common issues faced by people living with NETs (and their families/friends).
Kate was very pleased to be able to attend the associated conference, highlights being a session on cancer related cachexia, as well as a fascinating session looking at emotional intelligence and reducing burnout for oncologists.
The week was topped off by our NET Patient Forum, with many patients taking the opportunity to learn from our wonderful speakers (see article here) about all aspects of living with NETs.