This month we talk to Katie Golden who is participating in this wonderful INCA initiative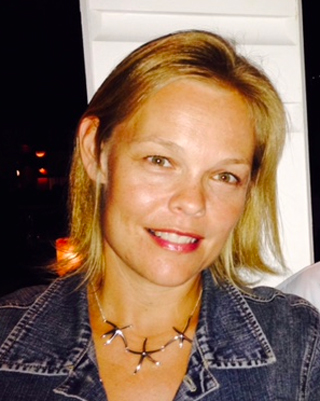 The INCA Boot Camp for Research Advocates was
launched in June this year and has enrolled 18 of the most active neuroendocrine cancer patients and advocates from Africa, Asia, Australia, Europe and North America. We are very grateful to have two Australian patients from our Consumer Advisory Panel enrolled.
In order to develop a global pool of educated neuroendocrine cancer research patient advocate experts to push for patient involvement in NET medical research, INCA has launched its first Boot Camp for Research Patient Advocates. The Boot Camp is a 7- month training program for NET patient advocates globally.
This month Katie Golden shares her experience and insights so far.
What has your experience been so far in participating in the Research Advocate Bootcamp with INCA?
The research Advocate Bootcamp has been a great experience so far. Other than the late night video meetings due to time differences, it has been really enjoyable meeting others online from all around the world who all have a passion for all things NETs related. Many are from support groups from other countries so in a similar position to Amanda (Stork) and myself who are representing Australia and Neuroendocrine Cancer Australia and are keen to know more about research advocacy. New medicines, pathways and treatments are essential for NETs patients as so little has been done over recent years to come up with new treatments. It's also an interesting time with so much research money going to COVID.
Are there any differences in what you're learning from the Global team from what you've learnt in Australia so far?
It's great to know that globally we are all working towards the same outcomes. The difference I have seen is that in Australia we have access to amazing specialists, support groups and access to so many treatments not necessarily available in other countries. This makes me feel so reassured that we really are fortunate to have such a superior system and
specialists available in many parts of the country, which can help make the cancer journey we are all on a positive one. It gives me confidence that I don't have to travel overseas to get treatments and hope that we will get access to new medicines, trials and information.
There is always so much more that can be done though!
How are you enjoying it?
I am really enjoying it as I get to meet people with similar interests from all over the world and spend time learning so much more about NETs, research and hopefully develop a plan to put it all together to benefit all patients all around Australia
What do you want to get out of it?
The main thing I would like to get out of it is to learn how to be an effective research advocate and lead in the push to get the message about NETs and Neuroendocrine Cancer Australia out there. To be noticed for the work they are doing and the work that still needs to be done by so many areas of the medical system. I am hoping I finish the course with a formulated plan of what's next, how to proceed and how to make a difference to all the patients in Australia, with those in other countries pushing for the same message, same outcomes and same intentions.