Jan Mumford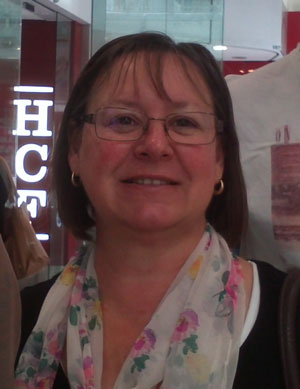 1.      What impact has NETs had on your life?
My diagnosis with a pancreatic neuroendocrine when I was 36 was out of nowhere. I had Whipple surgery and I feel blessed as that was now 19 years ago. This therefore been a significant part of my adult life with recovery, and the stress of wondering what was going to happen next, as the initial diagnosis and advice from medical staff was not very encouraging. More recently my auntie has been diagnosed, and family discussion have identified a distant cousin as well. This has now had a larger impact on not only myself but my larger family, and made us more aware of our health.
2.      What drew you to become involved in the CAG?
I have known of the Unicorn Foundation since it begun and applauded the work done to raise awareness and to give support to those diagnosed. I learnt each persons' story is different and how varied treatments could be. I have been interested in research and consumer involvement and I have volunteered with other cancer groups. When the notice came around for the CAG I hoped if I could contribute in some way. Being told 19 years ago there is no treatments did not seem just. Now more treatments have become available and scientific knowledge with genomics is changing how medicine works, and the issue of equity in health is still important for those diagnosed with rare cancers.
3.      What advice would you to give to a newly diagnosed patient?  What has been most helpful to you in your NET experience?
The most helpful advice has been on dietary matters, I need to be careful with what I eat. But more importantly I would say is to ask questions, get as much information as you can. You need as much information as you can get to make good decisions for you and your loved ones. Get a second opinion if needed. Find the specialist who knows about neuroendocrine tumours and who keeps updated with changes. Health professionals learn as much from you as you learn from them. Find others like yourself who can give you tips- social media, support groups. And for the carers- look after yourself as well, you give so much and you need supporting as well.