Sally Marsden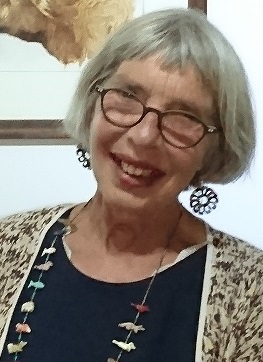 1. What impact has NETs had on your life? 
It tipped me upside down, it stopped me in my tracks! Years of getting sicker and sicker, and nobody understanding what was wrong with me.  This left me with a feeling of anger too – and as a patient of a small country hospital, this was more awkward than might have been the case somewhere bigger.  Finding out it was cancer was a relief, to validate how sick I had been feeling.  It turned my life around as well – a good thing in lots of ways – a lot about acceptance of love and support from family and friends. 

2. What has been most helpful to you in your NET experience?
The Unicorn Foundation has helped tremendously – having somebody there who is not only sympathetic, but understands it. It knocks you off the ground, so you really need that information. As soon as I got onto the Unicorn Foundation, I started reading and getting information. I made a pact with myself that I would only go to that site, as I felt like I could trust it, and understand it. Even the terminology around NETs and Carcinoid is confusing, so important to learn and understand.
Being part of the Facebook group and the face to face support group have also been empowering, seeing others grappling with the same thing gave me the opportunity to listen to other people's stories, allowing me to look at my own narrative with greater comfort, rather than fighting it. It helped me find my own language for it.
It's a tricky little beast, being a rare cancer it behaves differently with different individuals. I found that I was able to accept the case that there is so much diversity in NETs. This helped me in my own acceptance, I'm seeing it more as a companion, and have learned to nurture myself. I've learned to integrate the cancer into my identity as a person more broadly.
Finding the right language has been really important for me. Information about NETs means empowerment.
3. What advice would you to give to a newly diagnosed patient? 
Don't' be afraid, Ask the questions and take a mate who can ask them if you forget or hesitate!
It is so important to acknowledge the emotional impact, and get the right help. 
Don't forget you're educating family and friends as you go – because it's a rare cancer, they won't necessarily know or understand.
I was reluctant at the beginning to reach out for help – this didn't help me, in fact this isolated me. In hindsight, I should have reached out earlier.