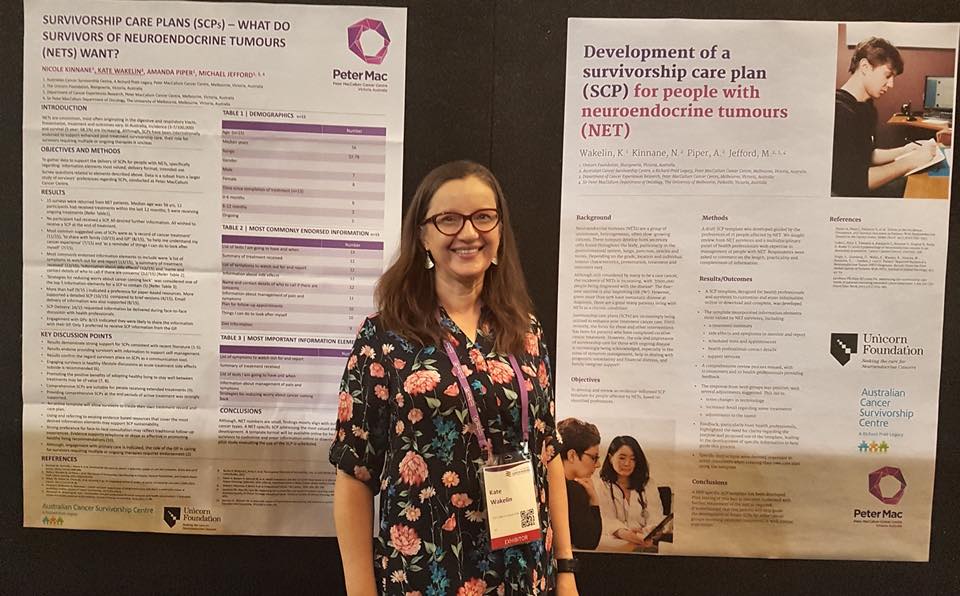 In June, I was fortunate to be able to attend the Cancer Nurses Society of Australia annual congress, in Brisbane. This year the conference theme was science, symptoms, and service delivery, with an impressive line-up of national and international speakers.
One of the things I really value about attending this conference as a cancer nurse, is that it brings a huge opportunity for professional learning, and this conference certainly provided this in spades. One of the highlights was seeing the topic of financial toxicity addressed head-on, with Professor Dorothy Keefe presenting her plenary talk "It's not an endless pot: The financial toxicity of scientific advances in cancer treatments" on the first day. This was followed by a fascinating panel discussion, featuring Associate Professor Louisa Gordon, who is one of the research team in our own current financial toxicity study (a reminder to anyone who hasn't completed this study yet – please see Financial Impact Study)
This year, more than ever, our Unicorn Foundation booth was crowded with cancer nurses from all around Australia, wanting booklets, and more information about NETs (our Nutrition and NETs booklets ran out before the end of morning tea on day 1!) We also had scores of nurses sign up to our Health Professionals Network, which is a fantastic way of providing them with ongoing information and education about NETs.
I was also very happy to present two posters, in collaboration with Nicole Kinnane from the Australian Cancer Survivorship Centre, on survivorship care in NETs.
Whilst I was in Queensland, it was also fantastic to meet up with our Brisbane support group, as well as meet with a number of people on the Gold Coast, who are keen to start a new support group there (please contact me if you would like to be linked in with this group). I also managed to meet with several health care professionals, including staff from the Cancer Council and the Royal Brisbane and Women's Hospital (popping into the Nuclear Medicine department on my way past to say hi to some of our patients having treatment!)
All in all, this was a very busy and successful trip, and I was very grateful for the opportunity to attend!
This activity was jointly funded by the Australian Government Department of Health and donations from our Unicorn Foundation community.