On the 28th of April, the Western Australian Clinical Oncology (WACOG) held its "Post-ENETs" meeting at the University of Western Australia.
This meeting focussed on – Combination and Sequencing of NET Therapy
CONTROL-NETs RCT vs Current US/EU NETs Studies
Prof J Harvey Turner – Fiona Stanley Hospital
Patient Reported Outcomes & Quality of Life Amongst NET Patients
– Dr John C Leyden – FANZCA, President, Unicorn Foundation
– Dr Sam Vohra, PhD – Scientific Manager, Medical Department, Ipsen Pty Ltd
– Dr Vanessa Sequeira, PhD – Medical Advisor, Novartis
During the short stay, Dr Leyden met with local NET patients and NET medical Specialists and discussed the formation of a Perth based Unicorn Foundation patient support group. The Unicorn Foundation is committed to increasing engagement with our Western Australian NET patients and the extended NET community to help increase awareness, education, patients support and to help improve clinical outcomes for all WA NET patients.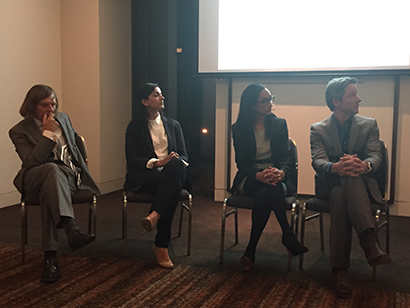 The Unicorn Foundation is extremely grateful for the enthusiasm, commitment and leadership shown by Prof Harvey Turner and other members of WACOG who manage and treat our NET patients and we look forward to building a strong presence in the West.