NeuroEndocrine Cancer Australia is governed by five pillars: patient support, education, research, awareness and advocacy.
These pillars have been created to give neuroendocrine cancer patients, their families and friends, a voice in the community and access to the care and treatment that they deserve.
As Australia's only not for profit providing support to patients living with NETs we strive to uphold these pillars. 
Below are some of the ways our services and funding contributes to patient support.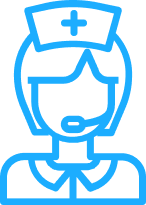 We have established patient support groups across Australia, click through to find the one closest to you.
Click through for extensive patients resources: factsheets and booklets and other NET resources.
Read personal NET stories and learn more about individual diagnoses from patients across the country. 
Click here to telephone our NET Nurse hotline for general advice about your NET diagnosis, or to register for a call back.
Find NET specialists and medical practitioners who are experienced in the management of neuroendocrine cancers.
 View all current clinical trials taking place for neuroendocrine cancer patients in Australia.