NeuroEndocrine Cancer Australia's board and staff are passionate and skilled individuals from a cross section of the medical and professional community.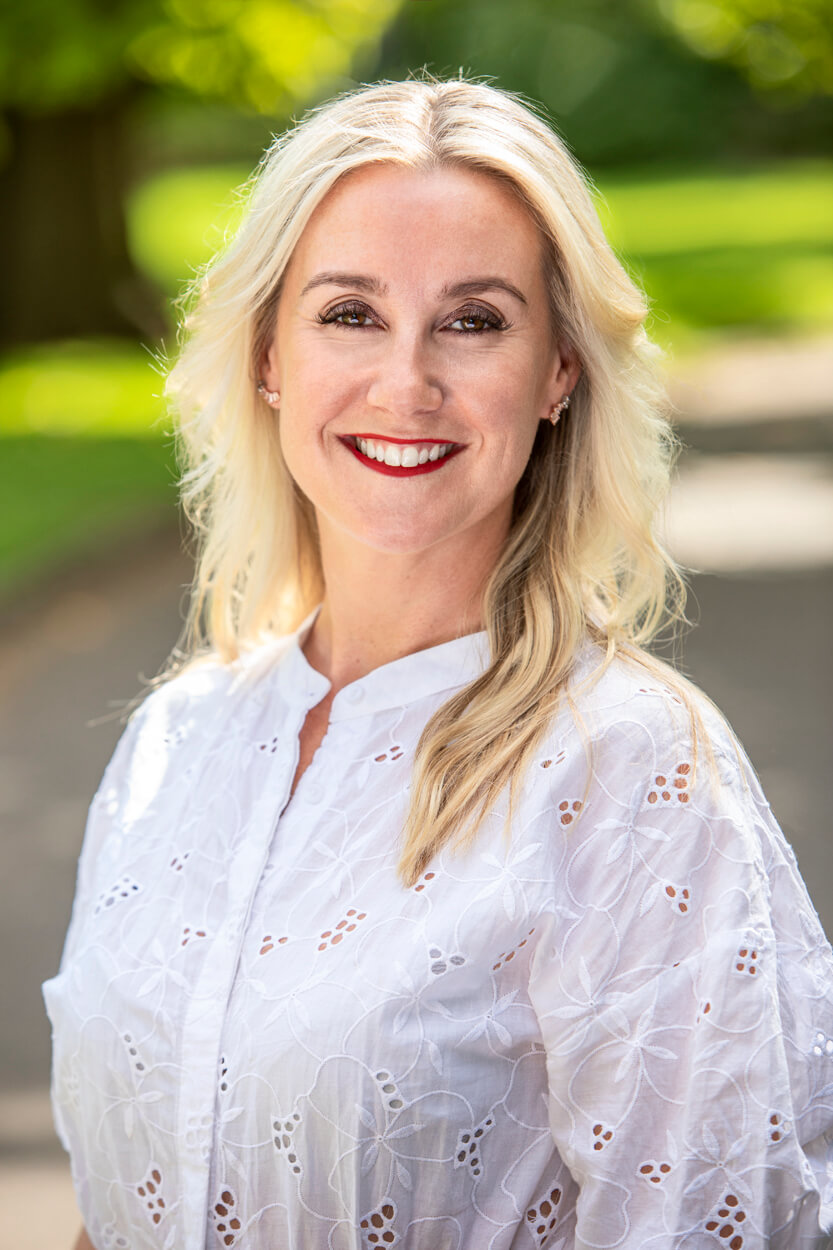 Simone Leyden co-founded NeuroEndocrine Cancer Australia in 2009 after seeing a huge disparity in treatment and support for less common cancers, compared to more common cancers throughout her sister Kate's neuroendocrine cancer journey.
After finishing her Bachelor of Business Management/Marketing degree from Monash University, Simone went into the field of Advertising/ Marketing and held various senior positions over 12 years. In 2011 Simone took on the full-time role of Chief Executive Officer of NeuroEndocrine Cancer Australia.
In her role as CEO Simone advocates for greater access to treatments and diagnostics, raises funds for the NET Nurse Support Service and research, and raises awareness about NET cancers within the medical community and general public. Simone is an active member of many associations including immediate past President, board member and current Research Committee Chair of the International Neuroendocrine Cancer Alliance (INCA). Simone is passionate about driving research and is an Associate Investigator on a number of Neuroendocrine cancer studies, and has been the lead author and co-author peer reviewed publications in journals including the International Journal of Cancer. In 2019 Simone received a scholarship from the Victorian Government to complete the Australian Institute of Company Directors (AICD) course which she graduated in April last year.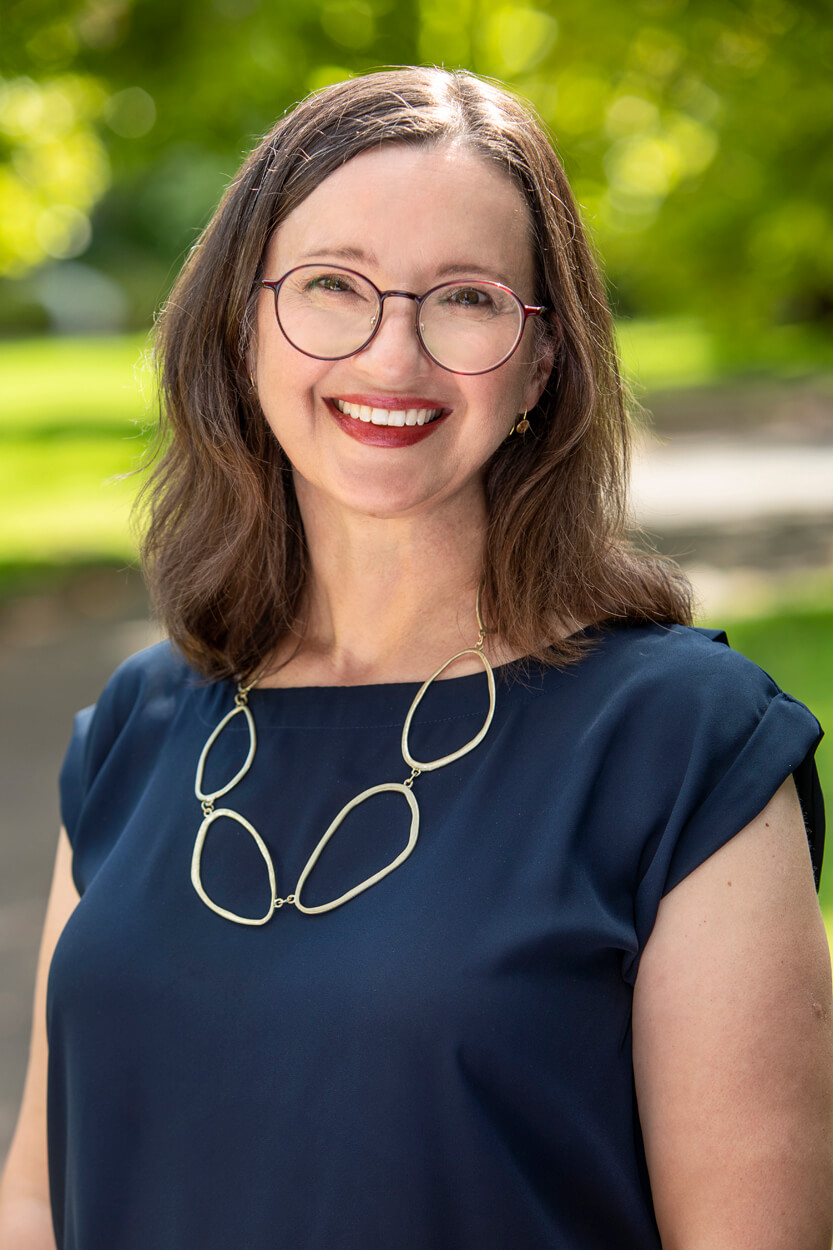 Kate Wakelin is a Registered Nurse with a Graduate Diploma in Psycho-Oncology and NeuroEndocrine Cancer Australia's NET Nurse. 
She has been caring for people affected by cancer for over 20 years, in areas including palliative care, radiotherapy, chemotherapy, research and supportive care.
A major focus was piloting and implementing the successful Telephone and Internet Support Groups Program with with the Cancer Information and Support Service (Cancer Council Victoria).
Throughout her career, Kate has maintained a passion for creating and maintaining innovative programs that strengthen the delivery of supportive care to people affected by cancer. 
Kate is constantly amazed by the courage and resilience of people affected by neuroendocrine cancers. She feels it is a true privilege to be able to share in their stories, and help them access the information and support they need to get through this very challenging disease.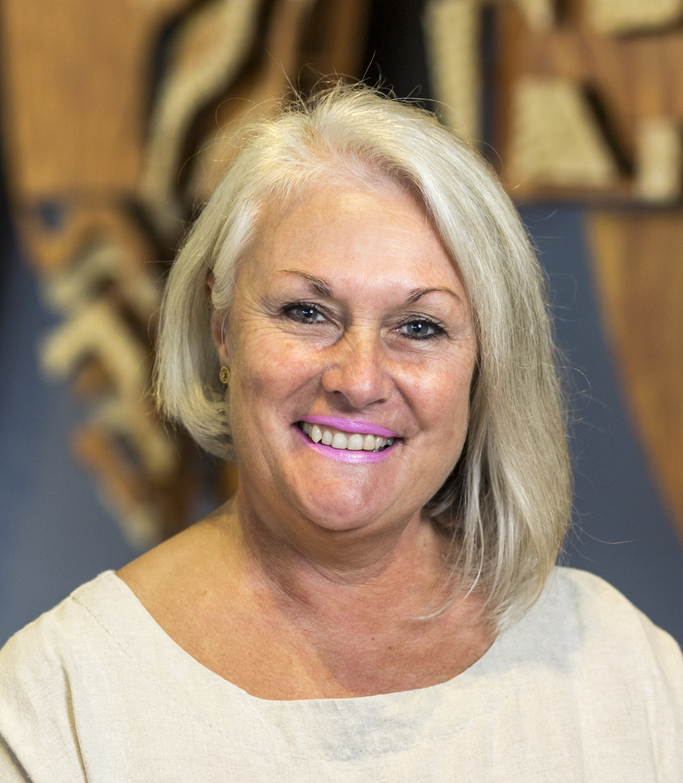 Meredith is a highly driven and dedicated health professional who thrives on delivering world class care to cancer patients and enhancing the skills of other health professionals to deliver this care. She has been involved in Oncology for the past 30 years in metropolitan, rural, international, public and private settings. In the past 15 years she has been a key player instrumental in the commissioning and establishment of four private cancer care facilities in New South Wales.
Meredith has  a wealth of experience in comprehensive cancer care, accreditation and licensing processes, governance (Board of Directors and Medical Advisory Committees), quality management systems, fundraising, liaison with Pharmaceutical companies and Philanthropic groups and all aspects of practice management. She enjoys creating and developing dynamic teams so that cancer patients can benefit from Best Practice care and health professionals can develop skills and enhance their career pathways.
Meredith is NeuroEndocrine Cancer Australia's Project Officer. Since commencing with NeuroEndocrine Cancer Australia Meredith has coordinated many of our forums, been fundamental in the development of PlaNET Patient App and is currently developing our GP Education Program for 2020. 
Meredith has a passion for developing and delivering world class cancer care to neuroendocrine patients across Australia.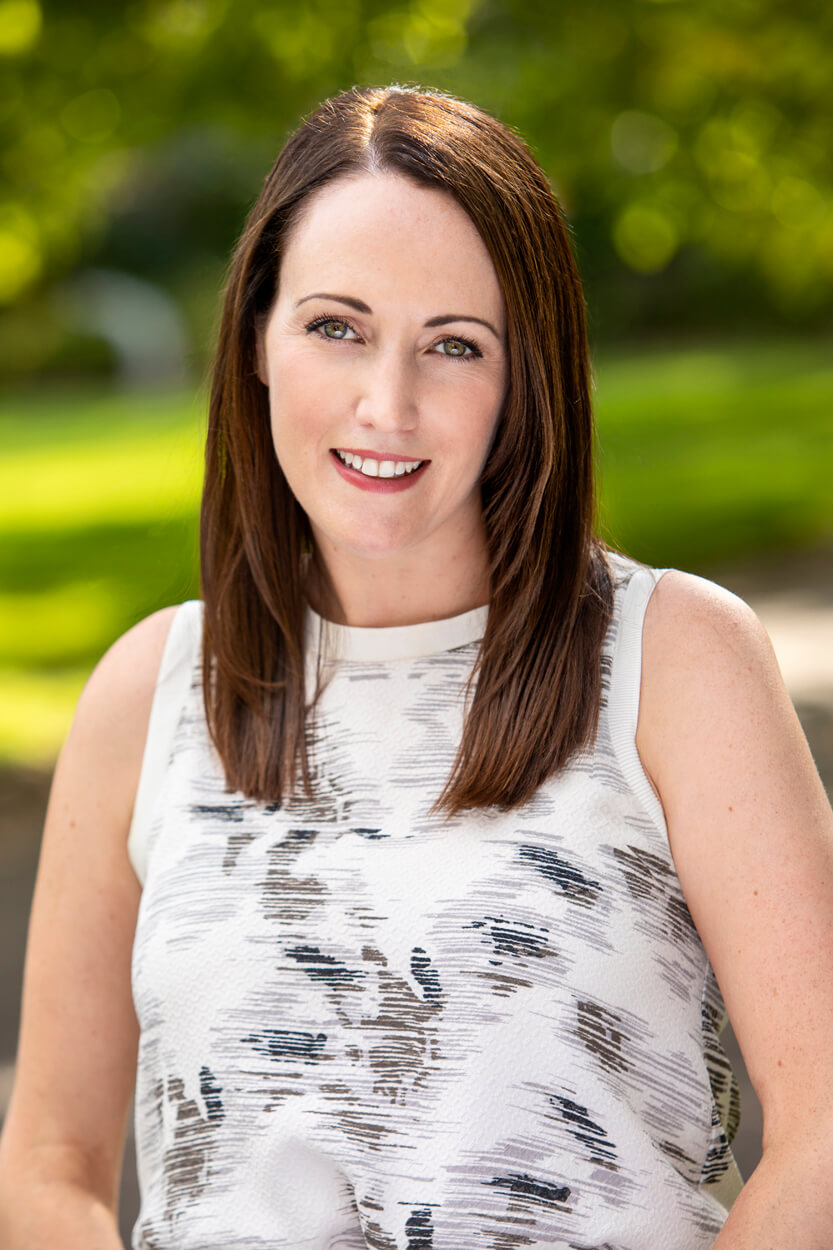 Marketing & Communications Manager
Megan Mitchell holds a bachelors degree in Behavioural Studies (Monash University) and post graduate qualifications in Communications (Deakin). She started her career working for retail giant Westfield in their leasing and retail design department before making the jump to communications. Throughout her career Megan has worked for a number of major retail and construction companies, as well as some of Australia's leading wine and lifestyle brands including, Australia's First Families of Wine (12 of Australia's top wineries), Tahbilk, Tarrawarra and Best's of Great Western, to name a few.
Whether its creating strategic marketing campaigns, pitching stories to the media or creating content for social media, Megan's passion is working with the people behind the brand and finding a story angle that is genuine and honest, and one that will resonate with the right audience.
Megan first had the pleasure of working with NeuroEndocrine Cancer Australia in 2017 on a PR campaign for World NET Cancer Day that reached almost 2 million people and helped to raise awareness and discussions around NET Cancer Day within Australia. Since then she has worked across a number of campaigns for NeuroEndocrine Cancer Australia, before taking on the permanent part-time role in 2020 as their Marketing and Communications Manager.
Megan loves the passion and honesty that flows out of everyone who is aligned with NeuroEndocrine Cancer Australia and is constantly inspired by the drive and vision that comes from all of those affiliated with it.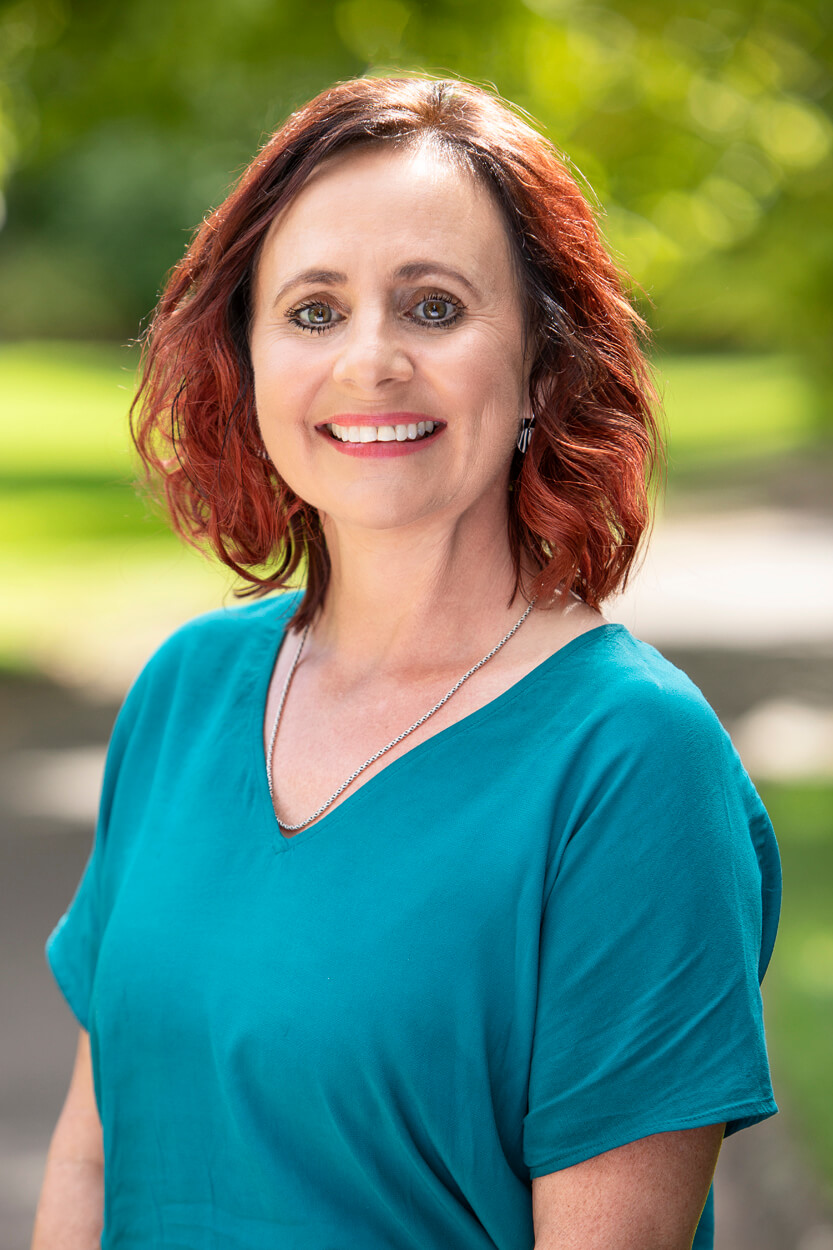 Community Engagement Coordinator
Deanne Aitken has previously held roles as a strategic senior HR business partner, with over two decades of experience delivering improved business outcomes and supporting leaders to enable high performance cultures.
Deanne has joined NeuroEndocrine Cancer Australia as their Community Engagement Coordinator to support them in enhancing donor experience, manage all fundraising initiatives and to engage with our community at large.
Described by many as extremely energetic, passionate, honest, loyal, determined and adaptable, Deanne holds these qualities dear to her heart.  Values that she believes, reinforce the foundation of building strong, meaningful relationships.
Deanne lives in Melbourne and outside of work enjoys spending time with her family (husband of 20 plus years and her two children), eating out and drinking far too much coffee!
She looks forward to meeting and working with as many people as she can through the amazing efforts of NeuroEndocrine Cancer Australia, to help achieve their goal of finding a cure for Neuroendocrine cancer.
With her personal values and background in building strong, long lasting relationships, Deanne is passionate and committed to NeuroEndocrine Cancer Australia and everything they stand for.