Health Technology Assessment international (HTAi) is an international society for the promotion of Health Technology Assessment. HTA in Australia includes the Therapeutic Goods Administration (TGA) and Pharmaceutical Benefits Scheme (PBS), which assess new drugs for their effectiveness and ultimately access to patients.
Unicorn Foundation CEO, Simone Leyden was asked to present the Australian landscape, at the pre-conference workshop "East Meets West: What we can learn from each other about Patient Perspectives and adding value to HTA". This was an invaluable meeting as we heard from speakers from NICE (National Institute for Health and Care Excellence) UK, CADTH (Canadian Agency for Drugs and Technologies in Health), Taiwan, Japan, and the Netherlands. Results from a survey of 15 patient groups across 10 countries were presented by Janney Wale which sought to find answers to "How patient groups see their involvement in HTA". There was a wealth of information presented covering the how, what, when and why of patient input into the assessment of technologies which formed a great basis for ongoing talk over the conference.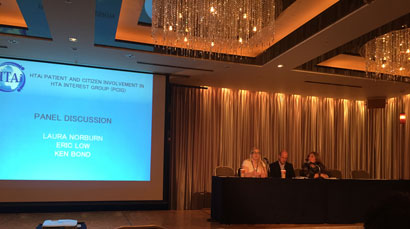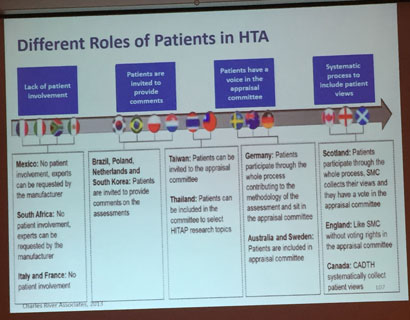 We thank Janney Wale the outgoing President and the incoming President Neil Bertelsen of the Patient and Citizen Involvement HTAi Special Interest Group for a great workshop to kick start the conference.
Thanks to Dr Karen Facey for organising the Unicorn Foundation to attend as one of three patient organisations at a lunchtime discussion with representatives from the FDA (Federal Drug Administration – USA), EMA (European Medicines Agency) and HAS (Haute Autorité de Santé – France). It was a robust discussion around multi-stakeholder approaches to improve evidence based decisions in rare diseases and each patient representative was able to present a case study (UF – CONTROL NETs Trial). Everyone was in agreeance that when it came to drug access for rare, there needs to be a different approach to gathering "Real World Evidence", trial design, label extension, the repurposing of drugs and the need for adaptive decision making. A lot of food for thought when approaching our own decision makers.
The final report from this round table discussion can be found below for download.
https://neuroendocrine.org.au/wp-content/uploads/2020/03/HTAi-2016-Panel-Report-final-for-web.pdf
Simone has been appointed with patient representatives from the Netherlands, Japan, Taiwan and the UK to the newly formed Patient Panel, which will look further at how the consumer voice can be heard by decision makers in HTA.
The full programme can be found here
We would like to thank the HTAi Secretariat for the travel grant we received to attend this fantastic meeting.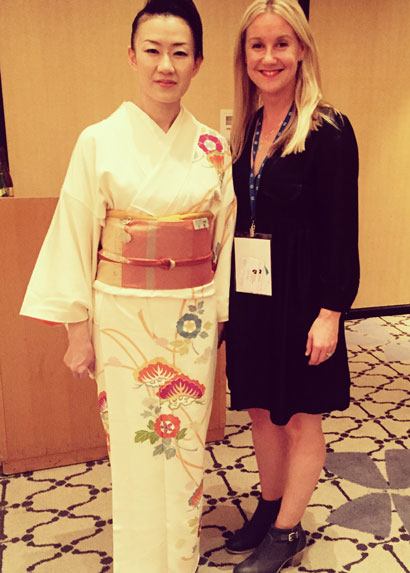 .