Amanda Massey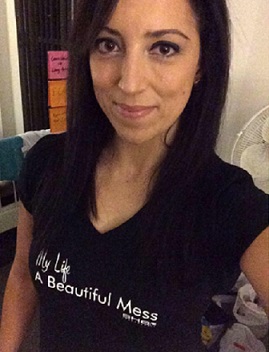 1.      What impact has NETs had on your life?
Honestly, pre-NETs now seems like another life for me.  The biggest change is becoming a diabetic as a result of tumours on my pancreas and it therefore being removed.  Also, the continuous scans, tests, monitoring and doctors appointments seem never ending.  On the flip side, being diagnosed has given me the drive to achieve things I probably once never thought I could.
2.      What drew you to become involved in the CAG?
I had never heard about NETs until I was diagnosed.  I want to help create awareness to help early diagnosis and give other patients and families hope that you can still live an active and healthy life.  I was one of the lucky ones and diagnosed early but not everyone has a similar experience.  Some patients take years to obtain a correct diagnosis simply because of the lack of research and awareness around the condition. Just helping someone to not give up hope makes it all worthwhile.
3.      What advice would you to give to a newly diagnosed patient?  What has been most helpful to you in your NET experience?
Connect with others who are in similar situations.  Don't be afraid to ask questions or get a second opinion.  Don't focus on the statistics of the condition and the things you cannot control.  Focus on what you can control.  NETs is a long hard road, don't lose sight of the bigger picture and enjoy the things in life that make you happy.