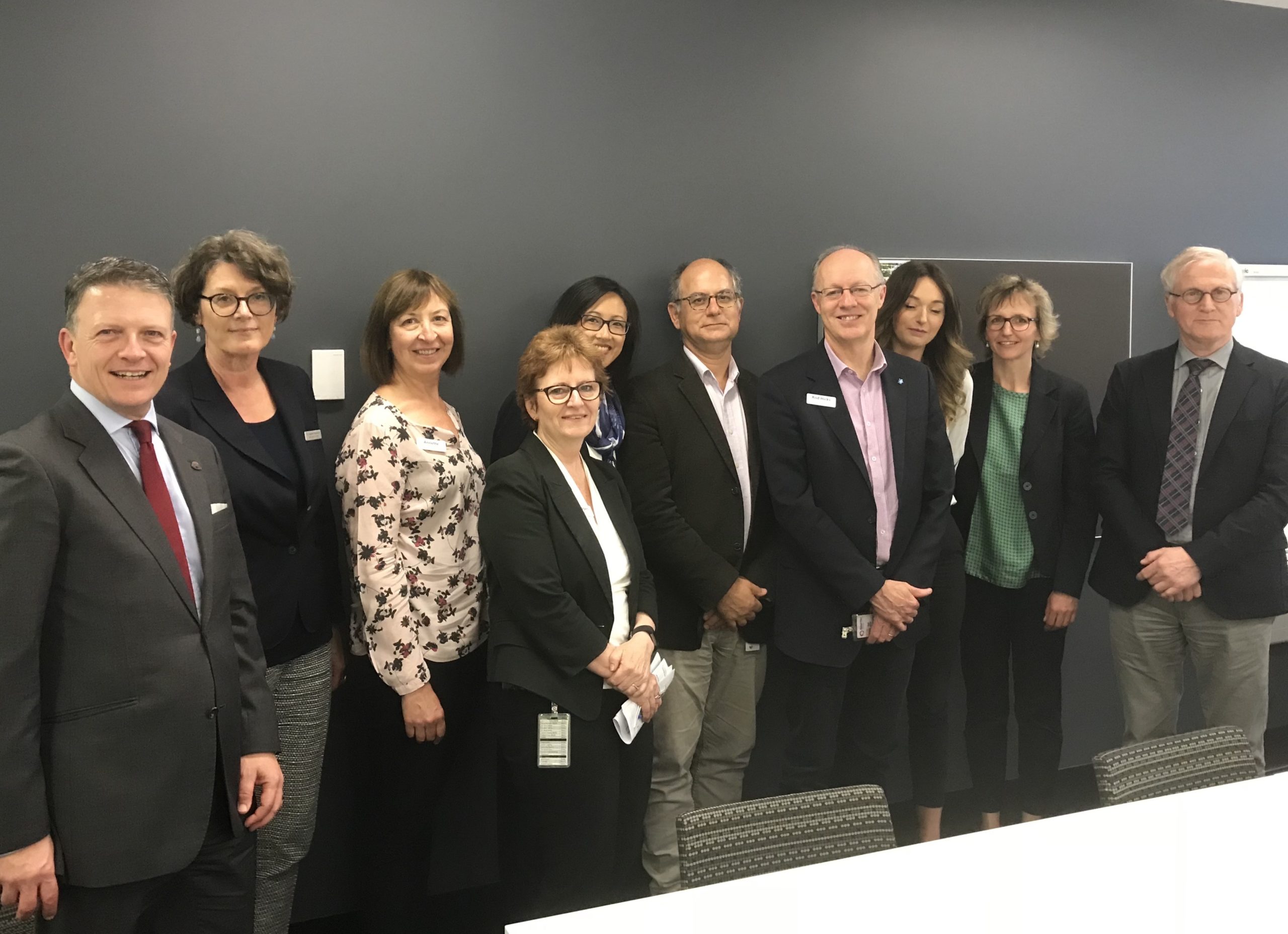 Fantastic
news was received recently when Prof Rod Hicks announced that the European
Neuroendocrine Tumor Society (ENETS) has given accreditation to Peter MacCallum
Cancer Centre as a "Neuroendocrine Cancer Centre of Excellence". This is the first
centre outside of the European Union to receive this accreditation and they
have full 3-year accreditation which is a great honour and testament to the
exceptional team who always go above and beyond for their patients.
Read
Prof Rod Hick's announcement below…
On behalf of Michael Michael and myself, I am pleased to
share this wonderful news with you all. We are very proud to be the first
centre outside the European Union to be considered for and awarded Centre of
Excellence Certification by the European Neuroendocrine Tumour Society (ENETS).
Often interim accreditation is only given for one year if there are any perceived
issues that require rectification but we have received a full 3-year
accreditation.
I would particularly like to acknowledge the huge efforts
made by Annette Hogg, Petra Marusic and David Rowe in assembling the vast
amount of performance data and coordinating the internal and external partners
involved in providing comprehensive services to our NET patients. Our
colleagues at the Royal Melbourne Hospital involved in providing excellent cardiology, endocrinology
and gastroenterology expertise are also thanked for their support and ongoing
collaboration. I will get Petra to forward this email to all those involved in
our accreditation. Finally, I extend our appreciation to Ipsen for supporting
our application through an unrestricted educational grant.
It has been a great opportunity to review our practices and
data management resources, which proved the greatest challenge, but we are now
much better placed to audit our own performance over coming years.
Thank you and congratulations to all involved. As convenor
of the Asia-Pacific Neuroendocrine Society Meeting being held in Melbourne
later this year, I hope that you will be able to join us to further showcase
the excellent clinical and research work being done in this field.
—————————————————————————————————————–
The
Unicorn Foundation's Simone Leyden and Kate Wakelin were pleased to present to
the ENETs auditors the role of the foundation, through providing much needed
patient resources, education and support, and highlighting the important symbiotic
relationship between Centres of Excellence and NET patient organisations in
providing optimal patient outcomes.