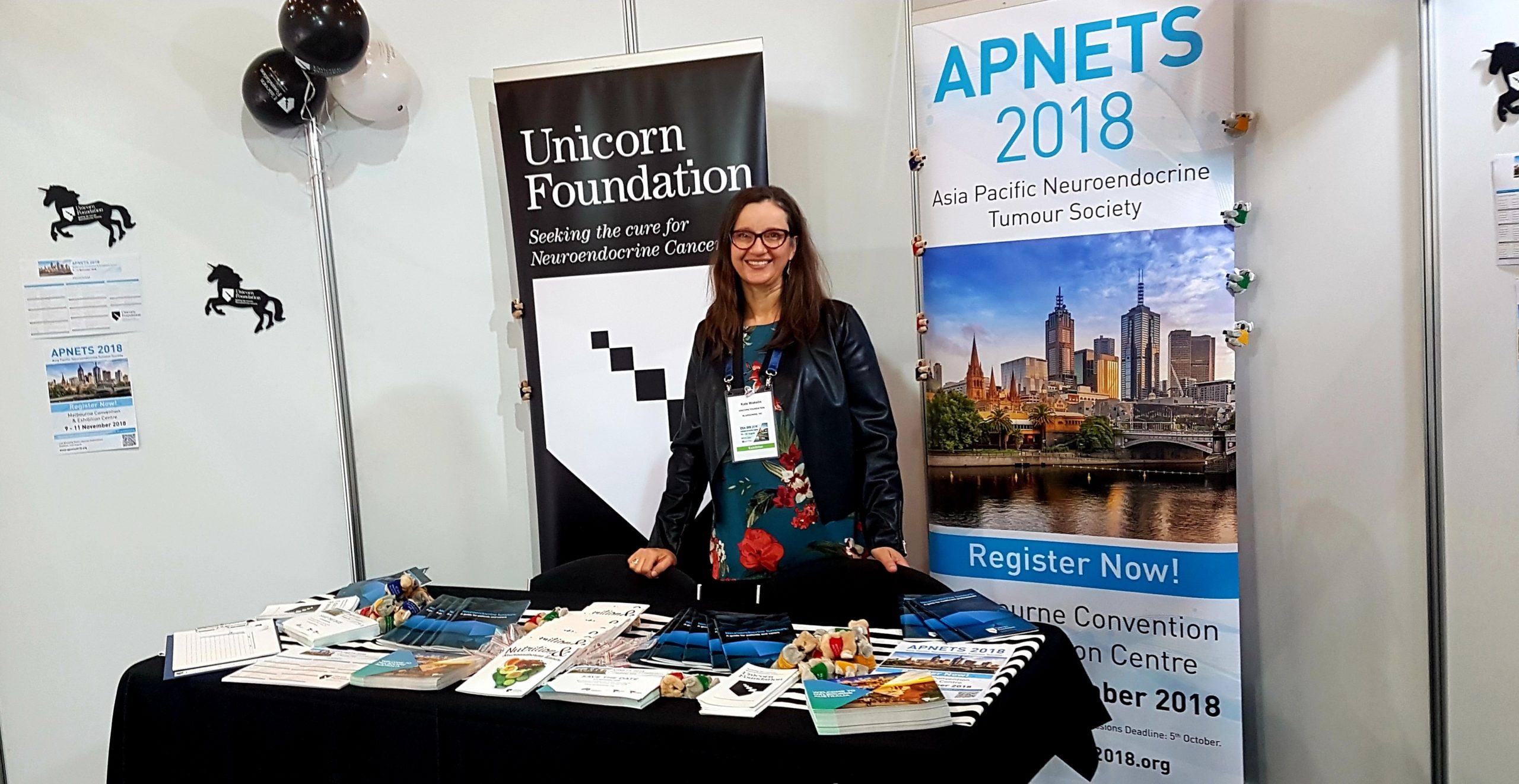 In August I travelled to Adelaide for the Endocrine Society of Australia Annual Scientific Meeting.
This was a three day conference, with endocrinologists and scientists involved in the care of people with endocrine disorders of all sorts – so a very varied program.
During the conference I had the opportunity to speak with many specialists who care for NETs patients, particularly pheochromocytomas and paragangliomas (many who had never heard of the Unicorn Foundation or our services, so this was great). I also spoke with several diabetes educators, who were very interested to discuss the care of people who have had surgically induced diabetes, and also the impact of somatostatin analogues on blood sugar regulation. Many took copies of our information booklets and signed up to our Health Professional Network, to receive regular updates from us as well.
Whilst in Adelaide it was also a great opportunity to catch up with Kathy, our wonderful SA Support Group facilitator, and the team at Queen Elizabeth Hospital (where many of our South Australian patients attend for treatment).
It is always great to have the opportunity to travel and connect with health professionals who care for people who have experienced NETs!
This activity was jointly funded by the Australian Government Department of Health and donations from our Unicorn Foundation community.