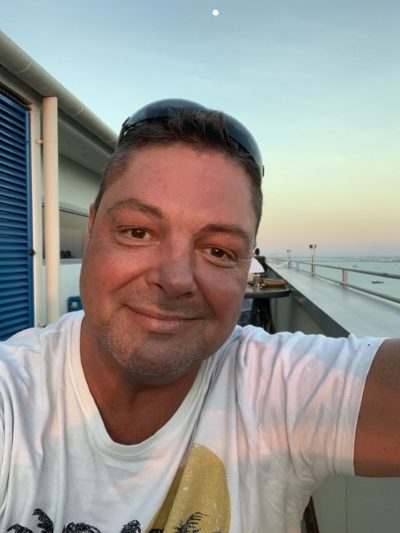 My name is David and I am only one of thousands of neuroendocrine cancer patients who are Stage 4 by the time they are correctly diagnosed. I have a primary neuroendocrine pancreatic tumour with surrounding lymph nodes and innumerable liver metastasis. My symptoms included diarrhoea, flushing, and generally feeling unwell with abdominal pain. It was only through my own insistence and push for a scan that I was eventually diagnosed.
Upon being diagnosed, I needed information, support, and guidance. I was initially referred by a GP to a hospital in Sydney and a general oncology department that didn't have the expertise, services or knowledge to manage my cancer.
In 2018, I eventually discovered Neuroendocrine Cancer Australia through my own research and spoke at length with the NETs Nurse who provided me with much needed mental counselling, information on support groups, practical medical advice and information on where NET cancer specialists are located. I was no longer alone. I had direction, advice and ongoing support.
Since 2019, I have had 8 Lutate (PRRT) radiation infusions with a good metabolic response.
I joined the Consumer Advisory Group because I wanted to contribute to shared goals. I am passionate about public and doctor awareness, navigating health systems and how we can make that better especially with early diagnosis of patients. The costs, living rural or city, fairness and equitable funding especially for NET research is paramount. Access to multidisciplinary NET specialist medical teams and nurses is really important to me. The lack of knowledge from health care professions resulting in long and unnecessary delays is on my agenda. A highlight for me was representing NET patients at a Medicines Australia event at Parliament House where I had the opportunity to speak about the problems NET patients face as well as connecting with other cancer groups. I look forward to working with the CAG by better supporting services and outcomes for all of us and will assist by providing my input to NET treatment guidelines and pathways, and empowering patients to self-advocate if needed.
Read more about my other story here: Kindness Pandemic Project