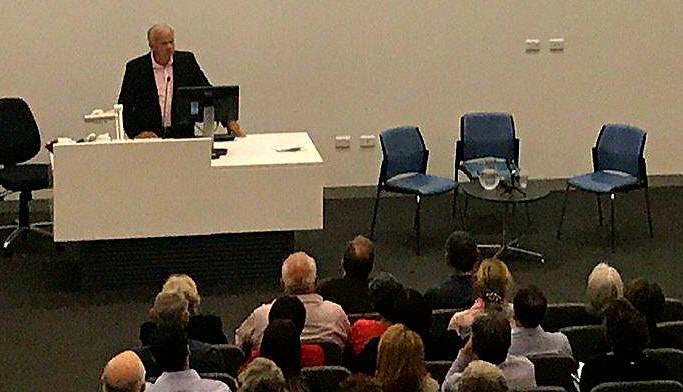 It was great to be in sunny Perth in March for our bi-annual NET Forum! Held at Fiona Stanley Hospital in collaboration with the Cancer Council WA, this was a wonderful opportunity to hear the latest news in managing NETs, as well as vital information about the psychological aspects of living well with a chronic illness.
We were extremely grateful to have guest experts Drs David Ransom and Bill MacDonald join us, as well as Clinical Psychologist James Penhale. All three of our guests gave excellent and informative presentations, which was followed by an interactive Q & A discussion.
With over 60 people registered to attend this event, and some traveling several hours to get there, it was also a fantastic opportunity for me to meet many of our Unicorn community in the west, and put so many faces to names!
Many thanks to our wonderful guests, Cancer Council WA, Fiona Stanley Hospital, and our team of volunteers from the Perth Support Group and Consumer Advisory Group, who worked together so well to provide a very successful event.
Video of the presentations and discussion from this forum will be available via our You Tube channel shortly – you can subscribe to this at YourTube Channel Subscribe link
(written by Unicorn Foundation NET Nurse – Kate Wakelin)
*This event was made possible through funding by the Australian Government Department of Health and donations from our Unicorn Foundation community.