(report by Meredith Cummins – NSW Project Officer)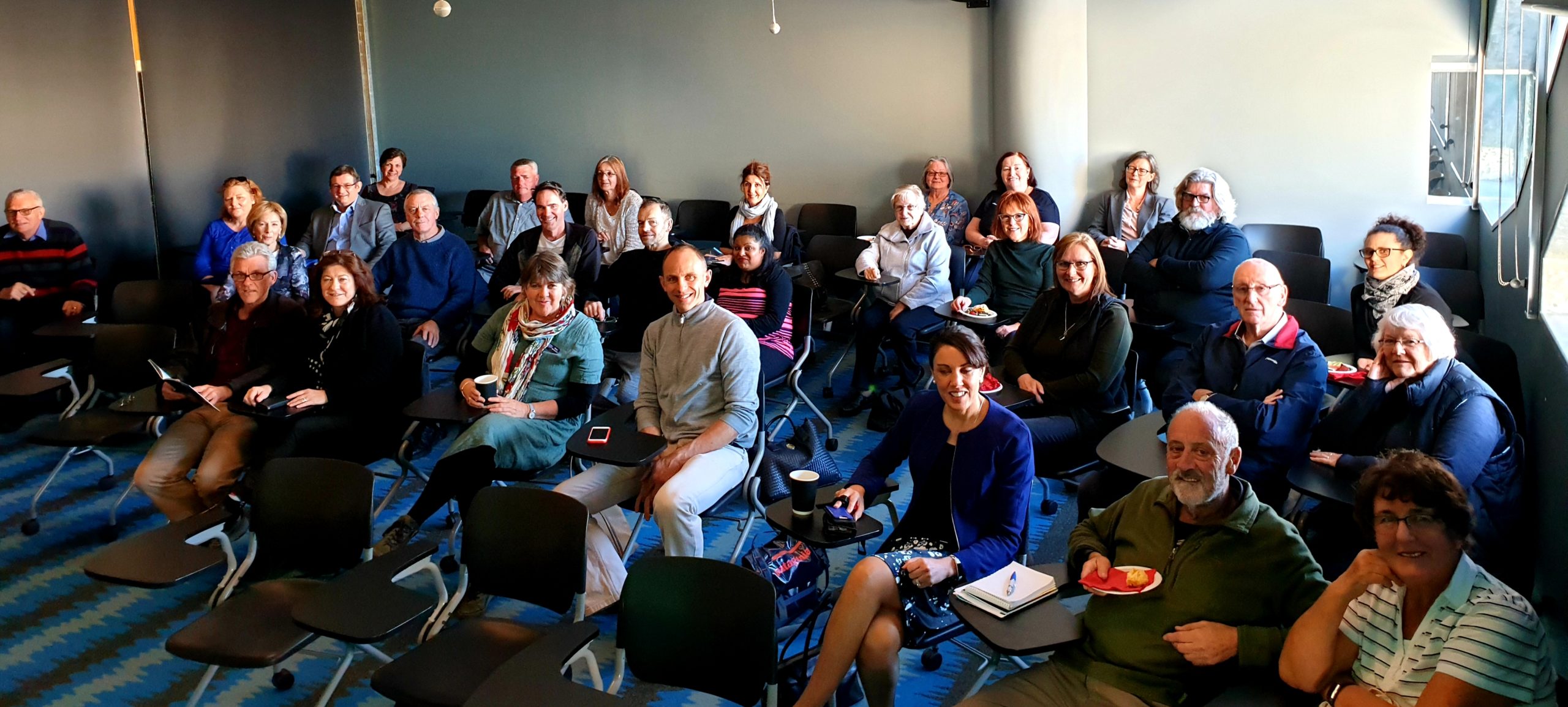 On the afternoon of Wednesday 17th September 2019 a NET Patient Forum was conducted at the Menzies Medical Research Centre in Hobart. We were so delighted to have 30 attendees for this event.
The guest speakers were Dr Louise Nott (Medical Oncologist), Dr Louise Prentice (Endocrinologist and Biochemist) and Andrew Bonsey (Exercise Physiologist). Presentations were also done by Kate Wakelin (Unicorn Foundation NET Nurse) and Meredith Cummins (Unicorn Foundation Project Officer). Dr Louise Nott provided a comprehensive overview of what are NETs, symptoms and management of NETs including watch and wait, targeted therapies, Somatostatin Analogues (SSAs) and PRRT to name a few. Dr Louise Prentice then presented Hereditary Syndromes which included Multiple Endocrine Neoplasias MEN), Paraganglioma and Pheochromocytoma. The next speaker was Andrew Bonsey who spoke about Exercise Physiology and the importance of movement especially when having treatment. This in turn benefits, not only your physical wellbeing but your psychological wellbeing also. Mentally if you are able to achieve small goals the impact is very positive on body and mind. Kate Wakelin then discussed Living with NETs which included dietary recommendations and support services available through the Unicorn Foundation and the Cancer Council Tasmania. Lastly Meredith Cummins gave an update on the many activities of the Unicorn Foundation such as the PLANET Registry, GP Surveys and Education Modules and lobbying for funding of dedicated NET nurses in each state.
We would like to acknowledge "Tour de Cure" for their very generous financial sponsorship of this event and for all the support they continue to provide to Unicorn Foundation.