Thanks to an internationally commended Scientific Program facilitated by Prof Michael Hofman (Peter Mac), Prof Rod Hicks (Peter Mac) and Prof Richard Baum (Germany), the conference welcomed close to 400 delegates from 35 countries.
With a focus on advancements in treatment of Neuroendocrine (NET) cancer on day one and Prostate cancer on day two, the speaker presentations included:
Refining and Defining NET Targets
Chairs: Prof Frank Roesch, Prof Irina Velikyan
– Integrating cancer genomics with imaging
Dr Ben Lawrence, Auckland City Hospital
– Production of Ga-68 radiotracers under GMP and regulatory aspects – A German perspective
Dr Oliver Neels, German Cancer Research Centre (DKFZ) Heidelberg
– Optimised production of 64Cu-SARTATE for a phase 1 clinical trial
Charmaine Jeffery, Clarity Pharmaceuticals
– Influence of the radiopharmaceutical affinity and peptide content on the pharmacokinetics: (68Ga)Ga-DOTATOC and (68Ga)Ga-DOTATATE
Irina Velikyan, Uppsala University Hospital
Optimising Peptide Receptor Radionuclide Therapy (PRRT)
Chairs: Prof Harvey Turner, Dr Grace Kong
-Two Decades of THERANOSTICS in Neuroendocrine Tumors – Past, Presence and Future of Peptide Receptor Radionuclide Therapy (PRRT)
Dr Harshad R Kulkarni on behalf of Prof Richard Baum, THERANOSTICS Center for Molecular Radiotherapy and Molecular Imaging, Zentralklinik Bad Berka
– NETTER-1 Phase III in Patients with Midgut Neuroendocrine Tumors Treated with 177Lu-Dotatate: Efficacy, Safety, QoL Results and Subgroup Analysis
Prof Jonathan Strosberg, Moffitt Cancer Center
-Clinical Perspective: The "difficult development situation": how to approach and overcome challenges from a regulatory perspective
Hans-Georg Eichler, European Medicines Agency
-The Cruel Wait for PRRT
Paul Stephenson, The Unicorn Foundation
For the full program please click here
To watch all the presentations from day 1 – Focus on Neuroendocrine Tumors please click here
The feedback from the attendees was incredibly positive and special thanks to Charlotte Rhiane for her incredible performance at the Conference dinner. Charlotte is a friend of the Unicorn Foundation and her personal touch telling her story about her dad and his battle with NET Cancer was so appreciated by everyone present.
Thanks to the organising committee for their hard work and ASN Events for their professionalism in bringing the conference together.
If you missed a speaker or would like to watch the presentation again we will have all the videos available on our You Tube channel soon. Will send out a notification when available. The 5th World Theranostics Congress will be held in South Korea in early 2018 and we wish the hosts a successful meeting.
Lastly thank you also to the major sponsors for their support:
Platinum Sponsor

Gold Sponsor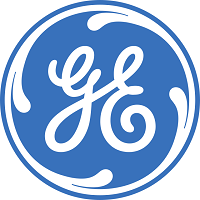 Silver Sponsors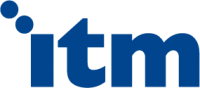 Bronze Sponsor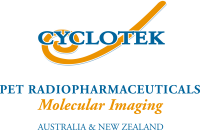 Speaker Sponsors