The International Neuroendocrine Cancer Alliance (INCA), is proud to be associated with the first ever World NET Scientific Forum to take place next year at the annual European Neuroendocrine Tumor Society (ENETS) Conference in March in Barcelona. INCA President, Simone Leyden has been actively involved in the Steering Committee planning this inaugural meeting.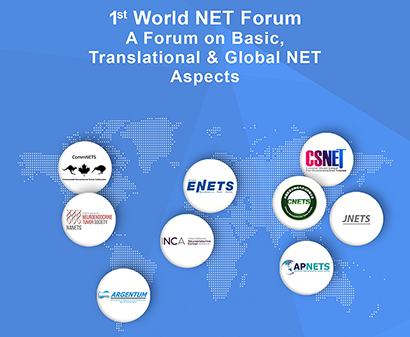 This global collaboration between INCA and the NET medical societies around the world is testament to the productive, trusted and respected relationship we have, as we all strive to improve NET patient outcomes around the globe. We encourage you to forward on to all your medical team and researchers information about the conference to encourage them to attend. The most up to date scientific research is presented across areas including:
– Genomics
– Basic Science
– Epigenetics
– CAR-T Cell
– PRRT
The full program of the World NET Forum is available the website. We look forward to a fantastic meeting that will also bring together our INCA members at the annual INCA Summit prior to the 1st World NET Forum.
More information about the event can be found on the ENETS website.