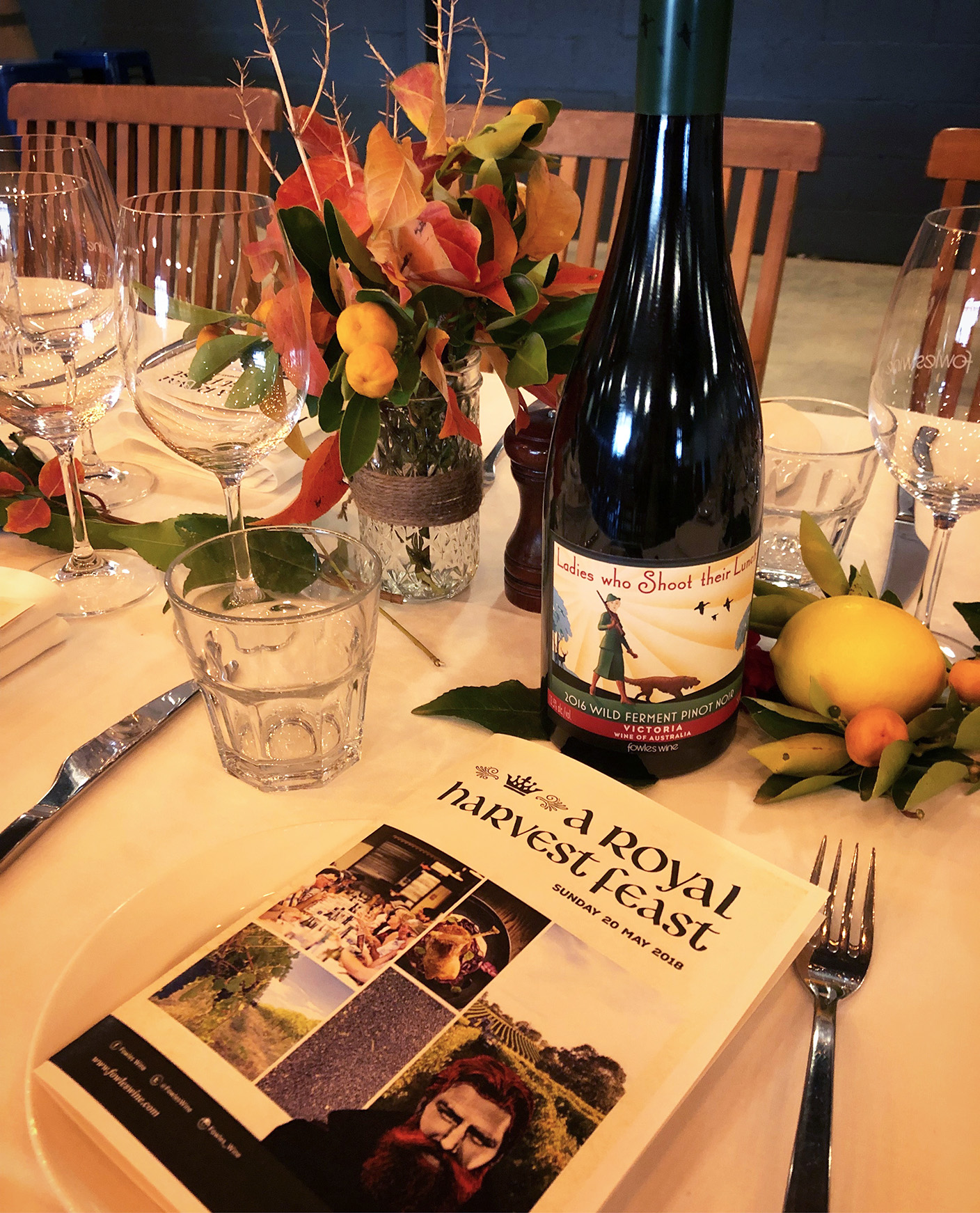 We send a huge thank you to our friends at Fowles Wines who
held their annual fundraising event on Sunday 20th May with a
distinctly royal flavour.  Their spectacular
Royal Harvest Feast included delicious food, matching wine, entertainment and
of course their famous auction.
Some incredible prizes were hotly contested
including a "Ladies who shoot their lunch" print, tickets to Katy Perry, tickets
to P!nk and Vintage Rule wine packs.  Over $4,000 was raised on the day and we couldn't be more grateful to the
Fowles family and their amazing staff for showing their support to Unicorn
Foundation and hosting this event each year.