NeuroEndocrine Cancer Australia is dedicated to improving patient outcomes through investing in unique Australian NET Cancer research, we hope to further invest in worthy research projects and investigators.
To make sure we are optimising every opportunity we have established our International Advisory Panel, bringing together exceptional NET Cancer experts from around the world.​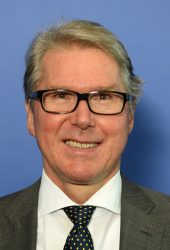 Prof Bertram Wiedenmann  (Germany)
Prof. Bertram Wiedenmann is a Professor of Internal Medicine and Gastroenterology, and since 1997 serving as chairman of the Department of Hepatology and Gastroenterology at Charité – Universitätsmedizin Berlin, Campus Virchow-Klinikum (and since 2012 also at the Campus Charité Mitte), Berlin. Currently, he is President Elect of the German Society of Gastroenterology (DGVS) and Chair of the ASCO GI Cancers Symposium Program Committee.
In 2004, he was a founding member and served as chairman of the European Neuroendocrine Tumor Society (ENETS), where he currently holds the position of financial secretary. Prof. Wiedenmann has published in numerous scientific journals. He is an assistant Editor of the official ENETS journal, Neuroendocrinology.
In addition, he is member of the Editorial Boards of Regulatory Peptides, Endocrine Oncology, International Journal of Biological Markers, Endocrine Related Cancer and Therapeutic Advances in Gastroenterology.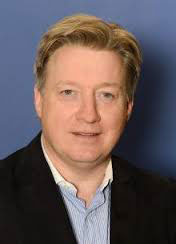 Prof Dermot O'Toole (Ireland)
Professor Dermot O'Toole, MD, FRCPI is Professor of Gastroenterology and Clinical Medicine at Trinity College and is a Consultant Gastroenterologist in St James's Hospital.
In addition to serving as member of the ENETS Executive Committee and as of 03/2016 currently Chairman-Elect of ENETS, Professor O'Toole leads the Irish National group in neuroendocrine tumours (NET) and plays a lead role in the endoscopic treatment of early neoplasia of upper and lower gastrointestinal cancers. He has been principal investigator and/or coordinator in many national and international research activities in GI oncology and neuroendocrine tumours including studies involving EUS, chemoembolisation, biotherapy and angiogenesis. He is a Fellow of the Royal College of Physicians of Ireland as well as numerous professional bodies in Europe and North America and has served as advisor on many patient advocacy groups.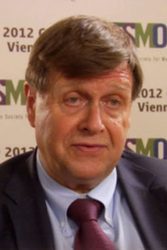 Prof Kjell Oberg (Sweden)
Professor Kjell Oberg M.D,P.H.D is Professor of Endocrine Oncology at the Medical Faculty of Uppsala University, a department he founded, and has 30 years experience in the field of NETs. He is chairman of Centre of Excellence of Endocrine Tumors.
Prof Oberg was one of the founders and coordinator of the European Neuroendocrine Tumor Network (ENET 1995-2000) and was past chairman of the Nordic Neuroendocrine Tumor Group. He has pioneered the treatment of carcinoid tumor patients with interferon and somatostatin analogues and developed assays for tumor markers such as Chromogranin A and radiological procedures including specialised PET scans.
Prof Oberg has given many hundreds of presentations at international meetings and published more than 500 papers within his research field, H-factor 64 and more that 12,000 citations. Prof Oberg is past Chairman of ENETS and also a member of NANETS Advisory Board as well as several other national and international research and scientific boards and many scientific journal review boards.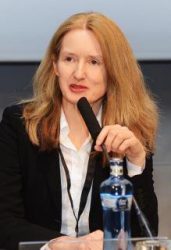 Prof Marianne Pavel (Germany)
Professor Marianne Pavel, MD is a Senior Physician and Leader of the Section for Neuroendocrine Tumors in the Department of Hepatology and Gastroenterology at the Charité-Universitätsmedizin Berlin, Germany. She is first author of the 2012 "ENETS Consensus Guidelines for the Management of Patients with Liver and Other Distant Metastases from Neuroendocrine Neoplasms of Foregut, Midgut, Hindgut, and Unknown Primary" .
In 2001 at the Friedrich-Alexander University, she built up a Center for NET disease in Germany and co-founded the first support group for NET patients. In 2006, she was appointed to the Academic Council at the Friedrich-Alexander University, and in 2007 she took her current position as an Assistant Director at the Charité – Universitätsmedizin Berlin (Charité University Hospital).
She has conducted numerous clinical trials in endocrinology and gastroenterology with a strong focus on NET progression and novel therapeutic approaches. In 2009, under her guidance, the NET Center at the Charité University was certified as the first ENETS Center of Excellence.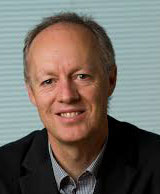 Prof Rodney Hicks (Australia and Non-Voting Chair of Research Advisory Panel)
Rod is a Professor of Medicine and Radiology at the University of Melbourne and Director of the Centre for Cancer Imaging at the Peter MacCallum Cancer Centre in Melbourne, Australia.
Peter Mac installed the first PET/CT outside Europe and North America in 2001 and now has an experience of over 85,000 PET studies performed in the facility founded by him in 1996. He has pioneered the use of this modality in the assessment of cancer and has introduced a number of novel PET tracers. His group established the first pre-clinical PET imaging facility in Australia in 2002 and has a strong focus on translational research and drug development. He holds numerous national and international research grants and is Editor-in-Chief of Cancer Imaging, as well as serving on 6 other editorial boards including Endocrine-Related Cancer. He has over 400 peer-reviewed publications. A major focus of his clinical research has been to assess the impact of PET on patient management and prognostic stratification.
In addition, he is actively involved in radionuclide therapy with a major focus on neuroendocrine tumours. He was the recipient of a major translational research grant from the Victorian Cancer Agency to develop new diagnostic and therapeutic approaches for this group of diseases. He received a prestigious National Health and Medical Research Council Program Grant in 2013 and an NHMRC Practitioner Fellowship in 2015. He was also induced as a Fellow of the Australian Academy of Health and Medical Science in 2015. In 2016 he Chaired the 4th Theranostics World Congress in Melbourne.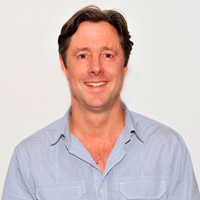 Dr John Leyden (Australia)
Dr John Leyden is the co-founder NeuroEndocrine Cancer Australia and a specialist anaesthetist with clinical interests in cardiothoracic surgery, bariatric surgery and neuroendocrine cancers currently in practice at Royal North Shore Hospital, Sydney and in private practice.
After obtaining his medical degree at Monash University he went on to specialise in anaesthesia, completing a cardiothoracic anaesthesia fellowship at the University of Toronto (Canada) and a Masters of Public Health and Masters of Medical Management at the University of New South Wales.
Dr Leyden has numerous peer-reviewed publications and abstracts and has been an investigator in successful NHMRC grants. He is currently the Chair of the Australian and New Zealand College of Anaesthetists (ANZCA) New South Wales (NSW) Regional Committee; Committee Member for ANZCA NSW Continuing Medical Education Committee; Management Committee member (Treasurer) of Health Consumers NSW; a director at Northern Sydney Anaesthesia Research Institute (NSARI) and the past-President of the International Neuroendocrine Cancer Alliance (INCA).
Dr Leyden is a passionate advocate for improving medical research into neuroendocrine cancers, particularly research that engages NET patients (health consumers) in every step of the research process – from design to publication.