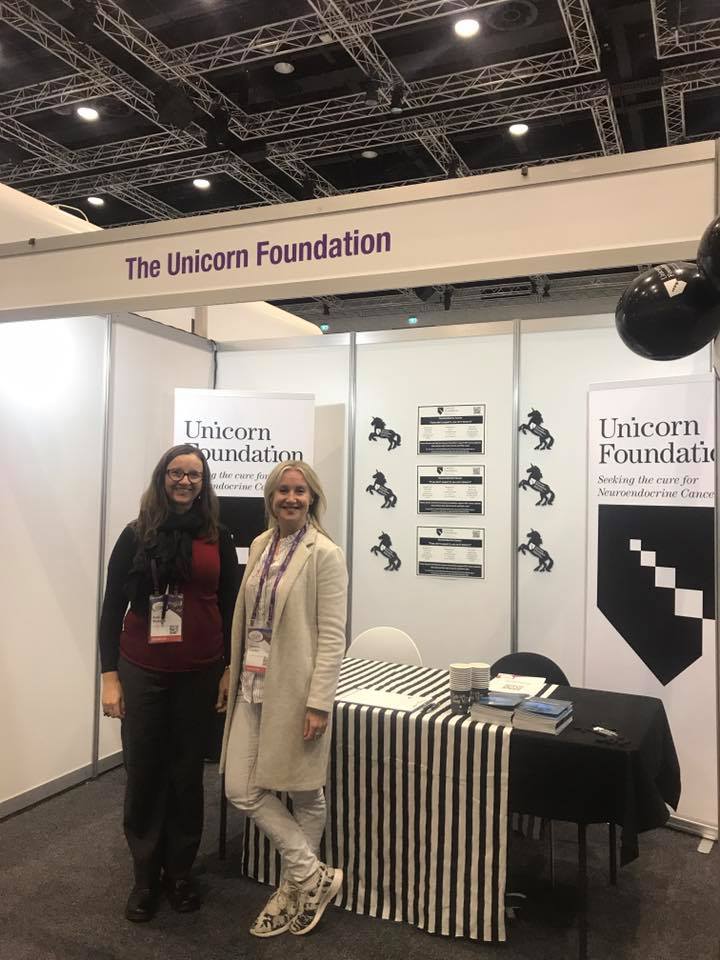 During June we were very pleased to travel to Adelaide, both to attend the patient forum (and how wonderful to meet so many Unicorns on the night!), and to attend the Cancer Nurses of Australia Annual Congress (CNSA). The theme of the congress was "Evolving Cancer Care: Enhancing Quality – Embracing Innovation".
Our team had submitted an abstract entitled "Enhancing quality through empowering consumers to take the lead – formation of a consumer advisory group for people affected by Neuroendocrine Tumours", and we were very happy to be invited to present this as a poster. This was such a great opportunity to showcase some of the fantastic work that our CAG does for us – as an organisation I know we achieve so much with the assistance of our wonderful volunteers, and I was very proud to be able to highlight some of this work.
We also hosted a conference booth, and it was wonderful to meet cancer nurses from across Australia, many of whom had NETs patients in their care. We had lots of new names to add to our Health Professionals Network, and gave away dozens of patient and health professional booklets. We were especially pleased that one of our hard-working CAG members, Jackie Barreau, could join us for a day to help host the booth.
The conference also gave me a much-appreciated opportunity to engage in some professional education. Some of the areas of particular interest for me included management of gut symptoms, managing bone metastases, complex pain management, and advanced care directives. There were also some interesting presentations discussing the development and use of patient aps (very much a hot topic and an area I expect to see much development in with time).
Attending this conference is always a joy – we always find nurses to be such an interested and engaged group and I'm looking forward to building and strengthening these relationships into the future.