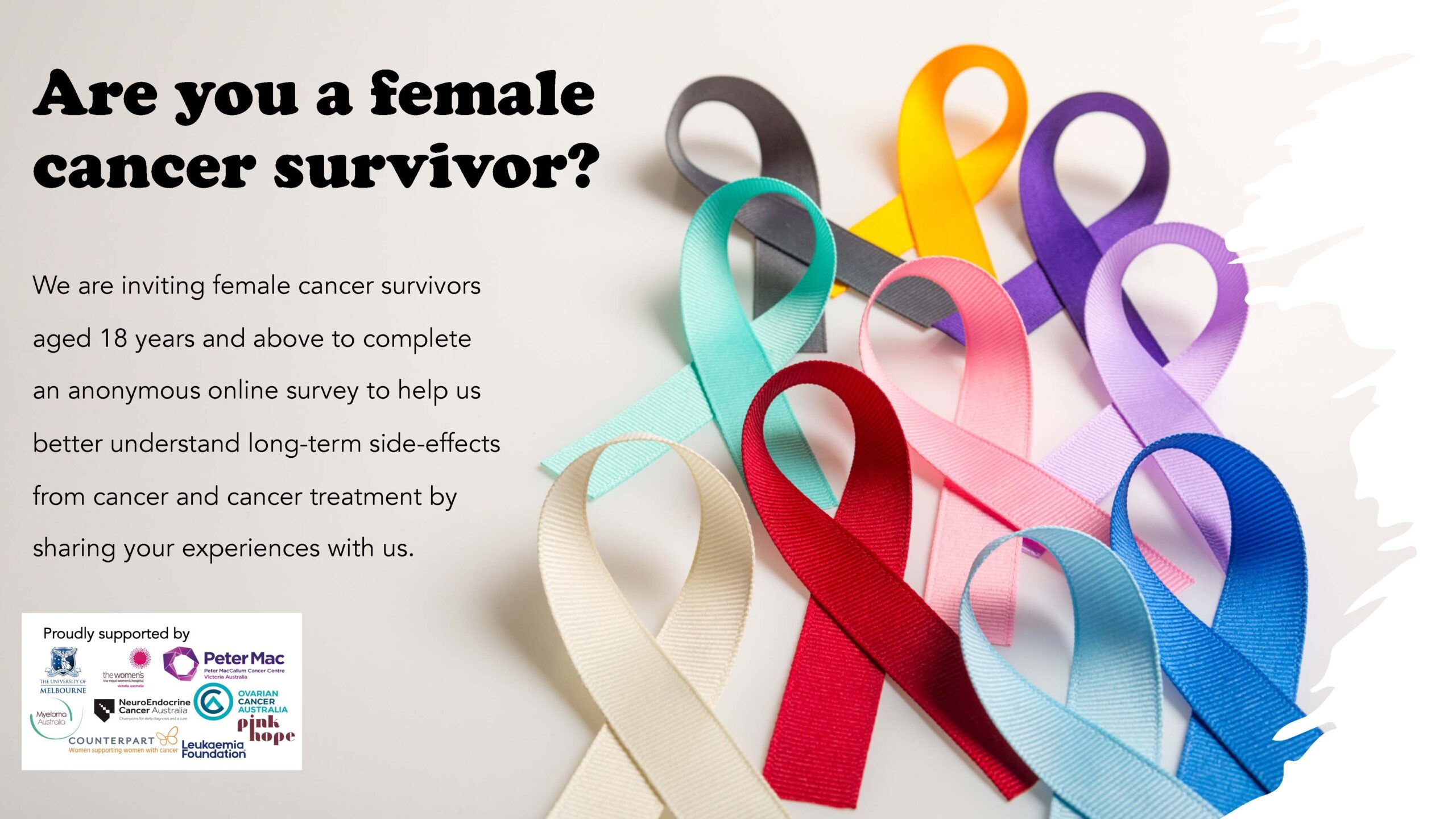 We are partnering with the University of Melbourne and researchers from Peter MacCallum Cancer Centre, the University of Melbourne, Royal Women's Hospital, Royal Melbourne Hospital, and King Edward Memorial Hospital to conduct about the experiences of women cancer survivors.
The aim of this research is to understand how many women experience long-term side-effects from cancer and cancer treatment. It also aims to understand from women who experience these side-effects, how their daily life is impacted, how their side-effects are managed, and if more help is needed. The findings from this survey will help us to develop strategies to support a broad range of women cancer survivors who experience these long-term side-effects.
Participating in this study involves completing an anonymous online survey. The survey takes around 20-40 minutes to complete. Participation is voluntary and you can stop the survey at any time. We aim to recruit 2568 participants from all types of cancers so please consider contributing to this important research by completing the survey.  
Please click on the link below to learn more about the study, check your eligibility and complete the survey.