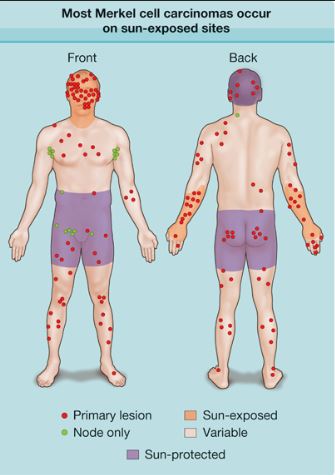 This week Greg Hunt MP announced a further $10 million for funding rare cancers including a Merkel Cell Carcinoma Clinical Trial through the Medical Research Future Fund. Australia has the highest incidence of this rare neuroendocrine skin cancer in the world, so we are happy to see much needed funding for clinical trials from the government.
An Australia and New Zealand Melanoma Trials Group (ANZMTG) Clincial Trial led by Peter MacCallum Cancer Centre investigators aims to develop a novel treatment combination for this rare neuroendocrine cancer. The trial is headed by Dr Shahneen Sandhu and will test the immunotherapy drug Avelumab in combination with either radionuclide therapy or external beam radiotherapy.
Well done to Dr Shaneen Sandu and the entire interdisciplinary collabaration team which includes Prof Rod Hicks (radionuclide expertise), Dr Richard Tothill (MCC research expertise), Dr Margaret Chua (radiation oncology expertise) and Associate Professor Paul Neeson (immunotherapy expertise).