Thank you for attending our first Melbourne NET Patient Symposium on November 6. We hope that you found the sessions useful and informative and we would like to hear from you!

With more symposiums planned for the future, we would really appreciate your feedback to make them the best we can. Please take a few minutes to fill out our quick survey. Simply click here.
If you were not able to attend or would like to view the presentations again you can view here. (Please note Prof Rod Hicks slides will be available at a later date due to technical issues on the day, please subscribe to our you tube channel for updates)
Thank you to all the speakers for giving up their Sunday to be with us:
– Prof Rod Hicks
– A/Prof Michael Michael
– A/Prof Ben Thomson
– Dr Ben Lawrence
– Kate Wakelin
We also thank Victorian Governor, the Honourable Linda Dessau AM, and her husband Tony Howard, for attending on the day, for opening proceedings as well as helping us award Prof Rod Hicks with an achievement award for his outstanding service to NET Cancer patients.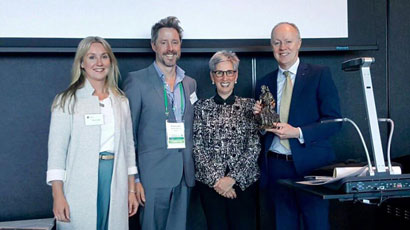 Thank you to our additional panel members who joined our invited speakers to answer the burning questions from the audience:
– Dr Michael Coory (TGA representative)
– Adam Chapman (Vic Health Department)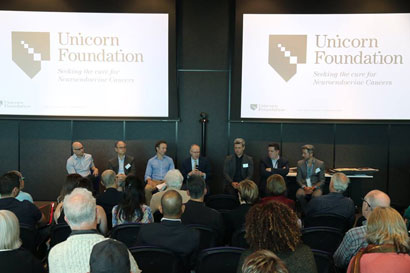 Feedback so far has been overwhelmingly positive and we really appreciate our Unicorn friends travelling from all over Australia and New Zealand to be there. We look forward to seeing you again soon as we organise meeting in our other Australian cities next year.